Beauty pageants have always been supporting women by empowering and encouraging them to do something phenomenal in their lives.
Acting might have nothing to do with looks, but, rarely does it happen that we get actors and actresses who aren't a feast for eyes. So much so those beauty pageants too, are sometimes considered a ticket to Bollywood as many actresses have entered the film career after being crowned as a Miss India, Miss World or a Miss Universe. While some of them did really well as actresses, many left a subtle mark on the industry and were unable to create a space for themselves. It is said that winning a beauty pageant is a key to becoming successful actresses and indeed Indian beauty queens have proved this statement by taking up a notable space in the country's entertainment industry Bollywood. However, you will be surprised to know how so many actresses have actually been winners of beauty pageants! Here are some of them
1. Sushmita Sen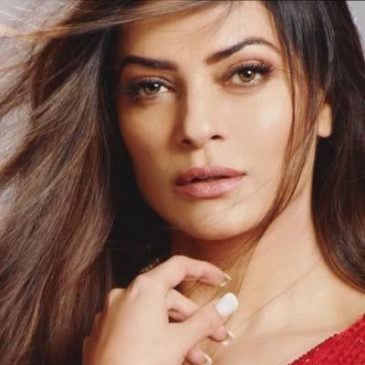 Sushmita Sen (born 19 November 1975)is an Indian actress and model who was crowned Femina Miss India in 1994 and won Miss Universe 1994 at the age of 18. She is the first Indian woman who win the competition and has since primarily worked in Hindi films. Sushmita sen was born into a Bengali family in Hyderabad. She has attended Air Force Golden Jubilee Institute in New Delhi and St. Ann's High School in Secunderabad, but did not pursue higher education. Sushmita participated in the Femina Miss India contest in 1994 as a teenager. She won the title 'Femina Miss India Universe', earning the right to compete at the Miss Universe 1994 contest with 3rd ranked, behind Miss Colombia Carolina Gómez and Miss Venezuela Minorka Mercado she went on to place second, fifth and third in the subsequent rounds and finally won the title and crown of Miss Universe 1994. She made the country proud by winning this contest.
2. Aishwarya Rai
Aishwarya Rai Bachchan (born 1 November 1973) is an Indian actress and the winner of the Miss World 1994 pageant.
Till date she is considered one of the most beautiful women in the world, and she proved that true by winning the Miss World crown in 1994. Post that Aishwarya not only made her mark in Bollywood but also was one of the first actresses to venture into Hollywood. She has established herself as one of the most popular and influential celebrities in India through her successful acting career. In the 1994 Miss India pageant, she won second place, behind Sushmita Sen, and was crowned Miss India World, also winning five other sub-titles, "Miss Catwalk", "Miss Miraculous", "Miss Photogenic", "Miss Perfect Ten" and "Miss Popular".
3. Juhi Chawla
Juhi Chawla (born 13 November 1967) is an Indian actress, film producer and entrepreneur who was the winner of the 1984 Miss India beauty pageant. She has won two Filmfare Awards. She won the Best Costume Award at the Miss Universe contest in 1984. Before debuting opposite Aamir Khan in 'Qayamat Se Qayamat Tak', Juhi Chawla was crowned as the Miss India 1984. She completed her schooling at Fort Convent School and graduated from Sydenham College, Bombay. In 1995, Juhi married the industrialist, Jay Mehta. Indian actress, film producer and co-owner of the IPL team, Kolkata Knight Riders, Juhi Chawla won the Miss India title. She made her Bollywood debut four years later in 1988. Since then, Juhi has acted in more than 50 films.
4. Priyanka Chopra
Priyanka Chopra (born 18 July 1982) is an Indian actress, singer, and film producer. She was the winner of the Miss World 2000 pageant, and is one of India's highest-paid and most popular entertainers. She is the one example of beauty and brains.
She said that the Miss India and Miss World titles brought her recognition, and she began receiving offers for film roles.
The 'Quantico' actress started as Miss World 2000, and the world knows the rest! She is a successful actress, both national and international.
5. Zeenat Aman
Zeenat Khan (born 19 November 1951) is an Indian actress and model. She is best known for her work in Bollywood films, and is widely considered to be a highly influential actress in Indian cinema. Before acting, Aman began her career as a short-lived journalist for Femina magazine. She also began to take up modelling, and at the age of 19 went on to participate in beauty pageants, winning both the Femina Miss India pageant and the Miss Asia Pacific International pageant in 1970. She had also appeared in many magazine and magazine covers throughout the 1970s and 1980s. Zeenat first came to attention for partaking in beauty pageants. She was titled the 'First Princess'. She competed in the Miss Asia Pacific International pageant, which she also won, becoming the first Femina Miss India titleholder to win the pageant. In 1970, after winning her pageants, she had begun acting, appearing first in the film The Evil Within alongside Dev Anand.