Bollywood's well-known trade expert KRK has claimed that he will soon expose the industry by making a biopic of Sushant Singh Rajput.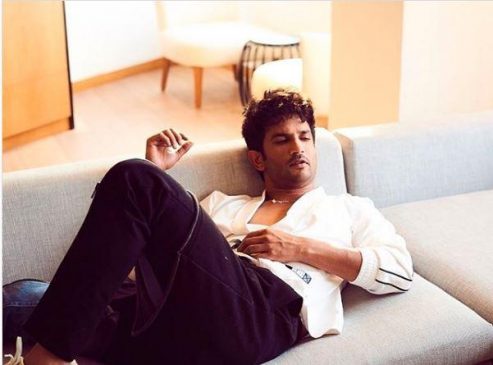 After the death of artist Sushant Singh Rajput, the Bollywood film industry is constantly being questioned and sources are reported in the reports that he had become a victim of factionalism in the industry. The police are trying to find out how much truth is there in these things, but the chain of such rumors is not taking the name of stopping.
With the death of Sushant Singh Rajput, many big names are being added and it is being claimed that his films were deliberately stopped by the producers. It will soon be known how much these claims have, but one thing is certain that many people are going to be exposed after the actor's suicide.
Trade expert KRK, famous for his controversial videos in the film industry, also tweeted a few times ago from his Twitter account claiming that he will soon make a biopic on the life of Sushant Singh Rajput and expose the truth of people who have given him Troubled. KRK wrote in the tweet, 'I claim to produce a biopic of Sushant Singh Rajput and soon the face of the culprits will be in front of everyone. I enjoy hating Bollywood people.
Sushant Singh Rajput's fans are also angry with trade expert KRK. In fact, KRK reviewed Sushant Singh Rajput's films some time back and made fun of them. On Thursday, Sushant Singh Rajput's fans shared the old videos of KRK on Twitter and lodged a protest.