New Delhi: Today Minister of State (Culture & External Affairs), Govt. Of India Mrs. Meenakshi Lekhi Inaugurated Ultra Water Filtration Plant at Sanjay Camp, Chanakyapuri, New Delhi. Every individual household will be able to get clean and safe water through this Filtration plant. The Ultra Water Filtration plant is installed through the CSR fund of Tata Power Trading Company Limited. The Roof and Room for the set up is funded by New Delhi Municipal Corporation.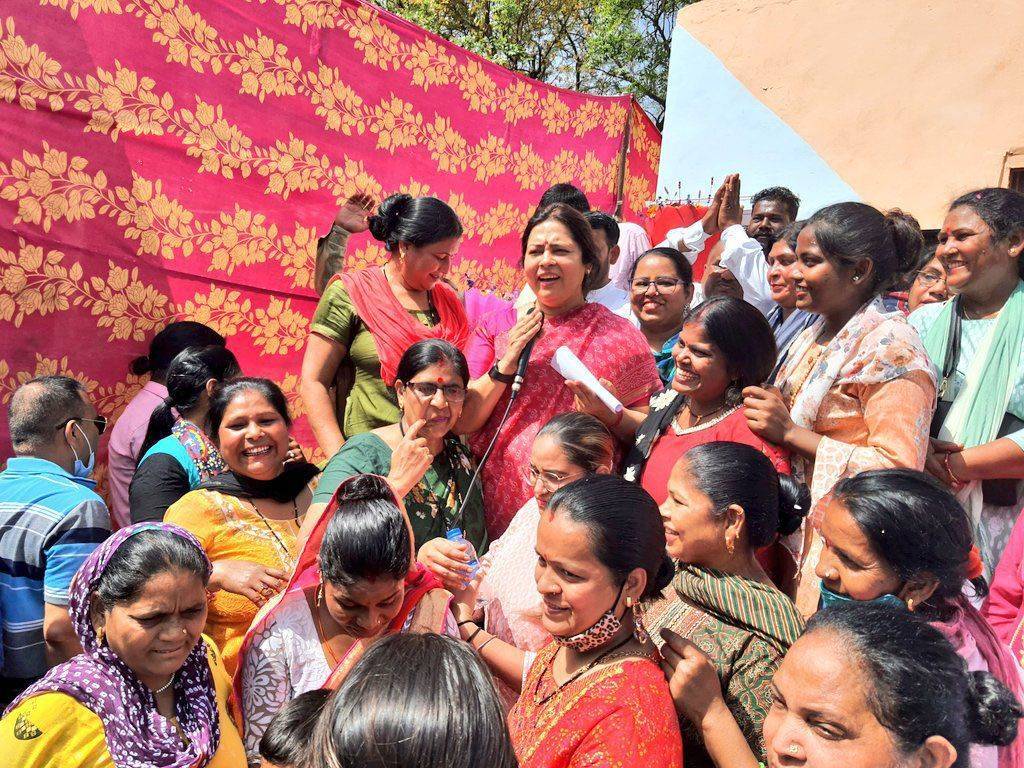 While addressing the people Mrs. Meenakshi Lekhi said that the Prime Minister's vision of Jal Jeevan Mission is not just to make water accessible to the people. This is also a big movement of Decentralisation. The Installation of a Water Filtration plant in line with the Sustainable Development Goal No. 6 and shall effectuate PM Modi's vision to provide clean and safe drinking water to all citizens. She further informed that A 10,000 litre water tank had earlier been set up by her at 6 different locations which ended up the problem of Water tankers and today by installing this water filtration plant all households of Sanjay camp will be able to get clean drinking water.
Mrs. Lekhi also informed that a Water ATM card will be issued to all residents and through that card, every resident will be able to get access to clean water. She said that Clean Drinking Water is an essential part of life. It directly relates to a person's health. It is our duty to ensure clean drinking water for every citizen.