Sanjay Dutt Baba stage 3 lung cancer latest news: On Tuesday night, a news came that may have broken the fans of Bollywood actor Sanjay Dutt, because on the same night, Sanjay Dutt was said to be suffering from cancer. Veteran actor Sanjay Dutt is in stage 3 of Lung Cancer. Everyone is praying for his long life and wishing him a quick recovery. Meanwhile, the legendary all-rounder Yuvraj Singh of the Indian team has also said some words of encouragement to Sanjay Dutt. Baba Sanjay Dutt has his wife Manyata dutt supporting him and his daughter Trishala dutt and he shared a photo of his mother nargis dutt photo as well.
Baba Sanjay Dutt lung cancer stage 3 news
— Sanjay Dutt (@duttsanjay) August 11, 2020
Yuvraj Singh, who has defeated cancer himself, has called Sanjay Dutt a fighter on his official Twitter account. Yuvi wrote, "Sanjay Dutt is you and will always be a fighter. I know it hurts, but I also know that you are strong and will end this difficult phase. I wish you a speedy recovery." I pray. Significantly, Yuvraj had cancer during the World Cup 2011, which he had defeated.
You are, have and always will be a fighter @duttsanjay. I know the pain it causes but I also know you are strong and will see this tough phase through. My prayers and best wishes for your speedy recovery.

— Yuvraj Singh (@YUVSTRONG12) August 11, 2020
On August 8, Sanjay Dutt complained of breathlessness and discomfort, due to which he was admitted to Lilavati Hospital in Mumbai. He was also tested for COVID-19, which was reported negative. He was discharged from the hospital on August 10, but on the very next day, on August 11, a big reveal was made by film critic Komal Nahata.
Sanjay Dutt, Nargis Dutt, Sunil Dutt photo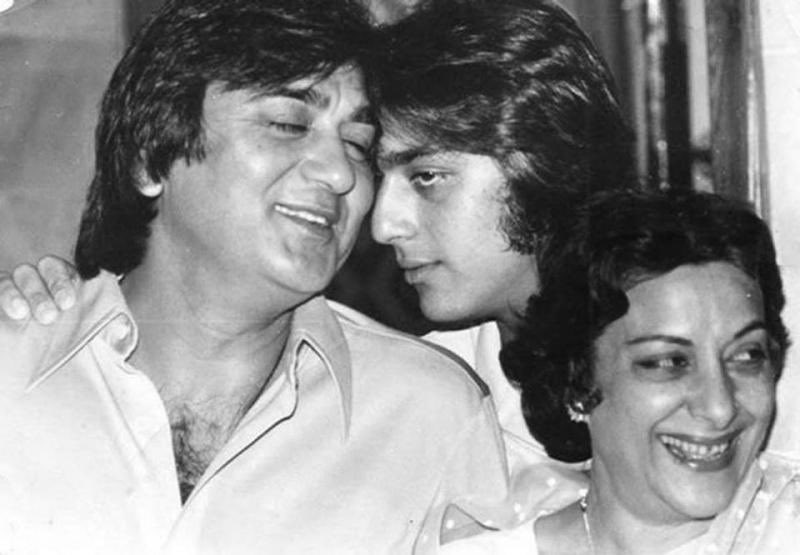 Sanju  Baba tweeted long time about his mother Nargis Dutt, wife Manyta and Daughter Trishala "To the strong and powerful women who never stop teaching and inspiring me. It's your day not just today, but every single day. Thank you Trishala, Iqra, Mom & Maanayata for always making me the best version of myself. Love you all so much"
Sanjay Dutt look of Adhira in KGF Chapter 2 release
Sanjay Dutt with daughter Trishala Dutt
To the strong and powerful women who never stop teaching and inspiring me. It's your day not just today, but every single day. Thank you Trishala, Iqra, Mom & Maanayata for always making me the best version of myself. Love you all so much ❤#WisdomFromWomen #HappyWomensDay2020 pic.twitter.com/NQbEuzHWBT

— Sanjay Dutt (@duttsanjay) March 8, 2020