New Delhi: New Delhi Municipal Council (NDMC) Chairperson Shri Amit Yadav inaugurated a 2-days workshop on National Education Policy with regard to National Curriculum Framework for Foundation Stage for primary school teachers of Atal Adarsh Vidyalaya and Navyug School at NDCC Convention Centre, New Delhi today.
After inaugurating the workshop, Shri Yadav said that Central Govt. made a National Education Policy which is being implemented in the academic session of 2023—24. The new policy will change the education scenario in our country by the inclusion of all social strata groups for their education development. He further said that new policy will provide the flexibility in the choice of streams and their subject groups for the multi disciplinary knowledge, intelligence and information gain by the students. He stressed upon the IT knowledge tools must be included as a part of education which is important for our national development by the technological reforms.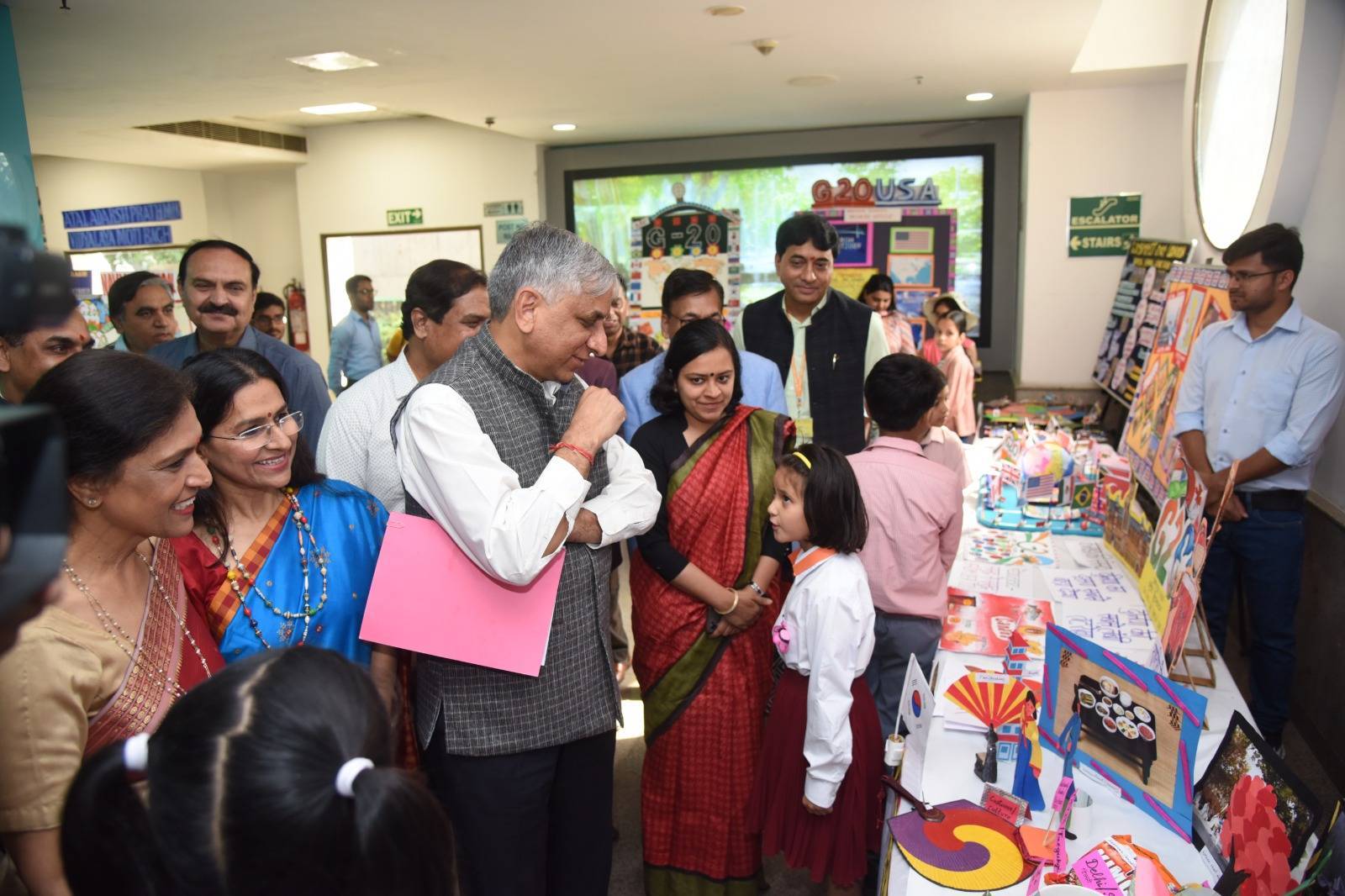 The Chairperson NDMC inaugurated and visited an exhibition on G20 member countries social, economical and political information displayed by primary school students of Atal Adarsh Vidyalaya and Navyug schools. NDMC has undertaken G20 awareness initiatives in its all schools in which school students made various charts, models and crafts on the G20 theme. Out of them, best judged displaying material have exhibited today in the workshop.
Shri Amit Yadav appreciated the art and craft work as well as information displayed at G20 theme based exhibition put up by the students. He said that it is an important task carried out by NDMC school students to create awareness about the G20 summit as well as their various aspects.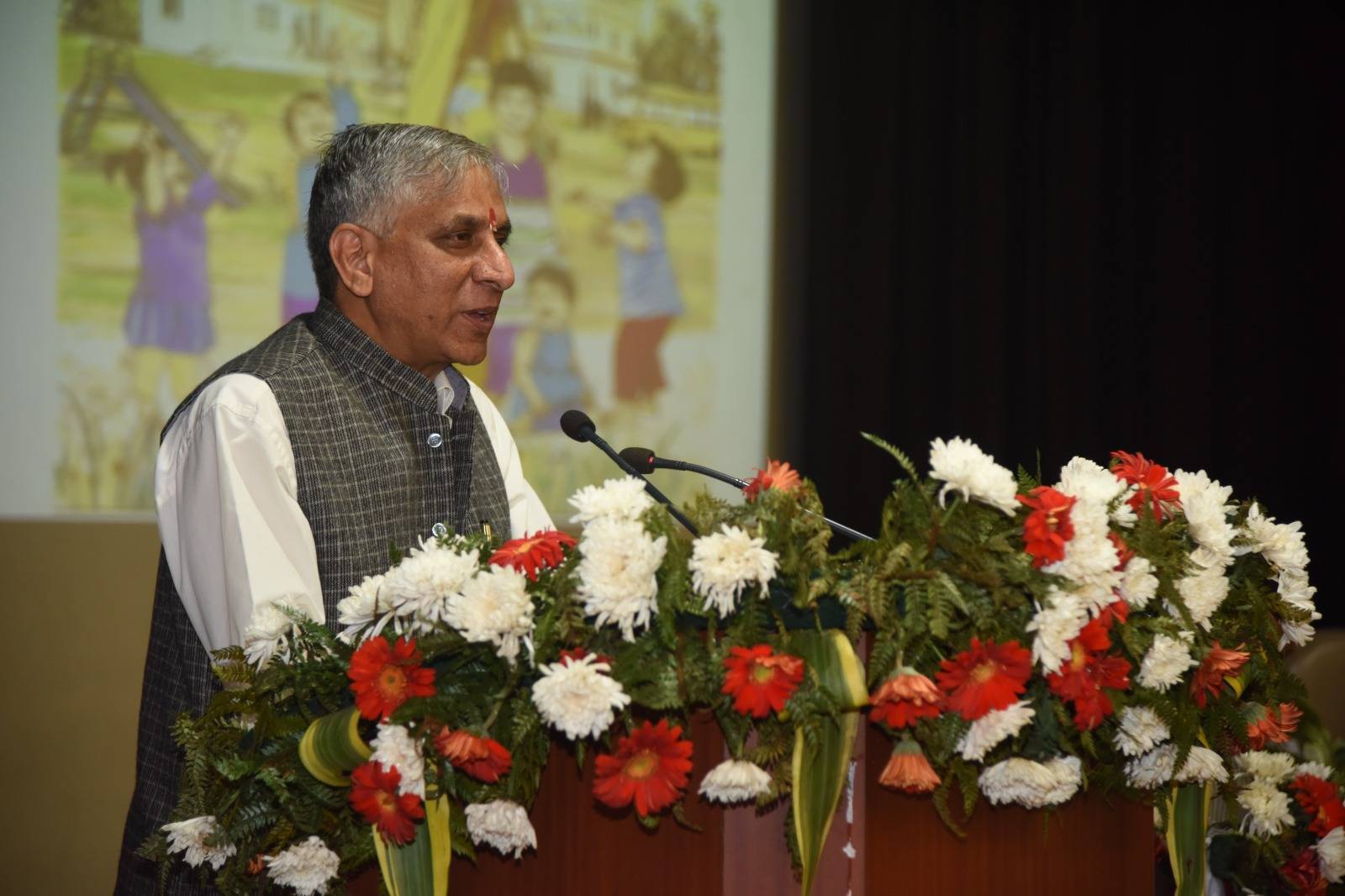 On the occasion besides Secretary-NDMC, Dr. Ankita Chakaravarty, Head of the Departments, Senior Officers, Head of schools, teachers, students and expert from NCERT, Dr. Suniti Sanwal, Professor and Head of Elementary Education were present.
NDMC organized the workshop in its part to be implement National Curriculum Framework for Foundation Stage (NCF-FS) 2022 in its schools from the session 2023-24 for effective implementation and providing hands on experience to the teachers. This 2-days workshop is being organized to enhance understanding of teachers so that NCF-FS 2022 can be implemented in day-to-day teaching.
NCF-FS 2022 has been developed by the NCERT as per the mandate of the National Education Policy (NEP) 2020 to outline the competencies and learning outcomes, general principles and approaches that should guide teaching and learning at foundational stage.
CBSE also has adopted NCF-FS 2022 and the new structure of five-year education from (Class Nursery to class II) which will be introduced in the session 2023-24. The NCF-FS includes many examples and illustrations which play a critical role in its implementation and it helps to clarify abstract concept reinforce learning and make new ideas more assessable to practicing teaches.