Fiza Yousuf, daughter of Mohd Yousuf Shiekh, hails from Kandi Kupwara and is a young calligrapher. Let us see Fiza's Calligraphy Work and Art pictures. She is just 17 years old and studies at Kashmir institute of excellence Srinagar Kashmir (KIE), she a NEET aspirant. Besides her studies, she is very passionate about the art of calligraphy. you can imagine that NEET aspirants are busy with their studies but if we see then we must remind you that rest is a must for humans but if we talk about Fiza Yousuf then she is incredible because when others do rest she needs to do work on calligraphy. Before going further let us show you some pictures of her calligraphy.
Fiza Yousuf Calligraphy Work
These are two pictures of her calligraphy. She started calligraphy in Ramadan 2021 so, it is a bit shocking that how she learned about calligraphy within no time. As you might have seen that calligraphy is not so easy that everyone can do but she is something unique that when she learned about it and when she used to work on it.
Read More: An aesthetic young calligrapher from Nowgam Srinagar – Azka Bhat
Before lockdown, she didn't have any material for art but during lockdown, she brought material whatever she needed for calligraphy and then start doing/working on it. She made whatever her mind stroked…
Fiza Yousuf Art Pictures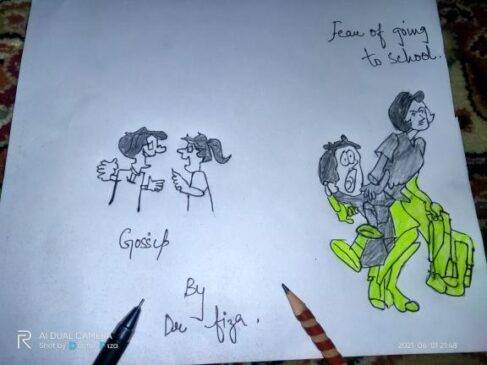 Fiza's art is really incredible you can in these pictures. Well, she used to work on calligraphy only in her free time and then she used to read for NEET. she is an example for those who used to waste their precious time as you can see that we have got much time in this lockdown to do anything for ourselves but there are some people who are wasting their time on other things like playing games all the time or anything else that never give them any benefit.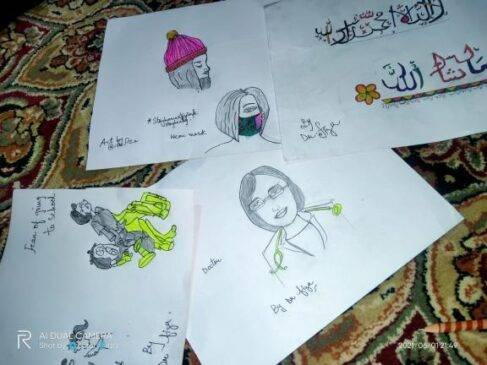 After that, if we talk about support and inspiration then she is lucky to have much possible support of parents and friends. Her parents always used to support her in each and every step of her life they never restrict her on her work whether that is NEET or calligraphy and her friends are always with her or i can say that whatever decision she has taken till now they all have agreed because they know she is creating her carrier and we shouldn't restrict her…Now if we talk about inspiration then Fiza Yousuf said her inspiration is her mother she has used to inspire her all the time.
Calligrapher Fiza Yousuf Art Pictures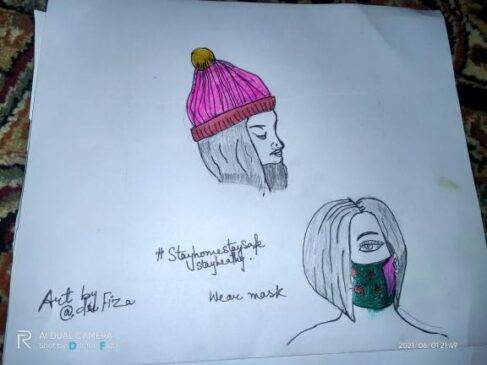 CONTACT DETAILS