GMC hummer EV Electric SUV truck 2020: General Motors today revealed the GMC Hummer EV, it's a first electric pickup. The vehicle has a 350 range, 1,000 HP, and up to 11,500-pound feet of torque (through fuzzy math). GMC hummer EV Electric truck has a starting price of $80,000, it's easily twice the cost of a gas-powered pickup. Yes, it sort of looks like the Tesla Cybertruck.
Several key stats stick above the rest. Three motors within two Ultium drive units power the vehicle and it appears to have the longest battery of any GM vehicle with an electric powertrain. GM says the Hummer EV can hit 60 mph in around three seconds. It also has all-wheel steering, which allows it drive diagonally in a mode called Crabwalk. There are removable roof panels, 35-inch tires, and an air suspension system that can raise the vehicle 6-inches.
GM has plenty of time to answer those questions and more. The Hummer EV is not coming soon. GMC said the vehicle will be available for pre-ordering in 2021 and vehicles will be available for delivery in 2022.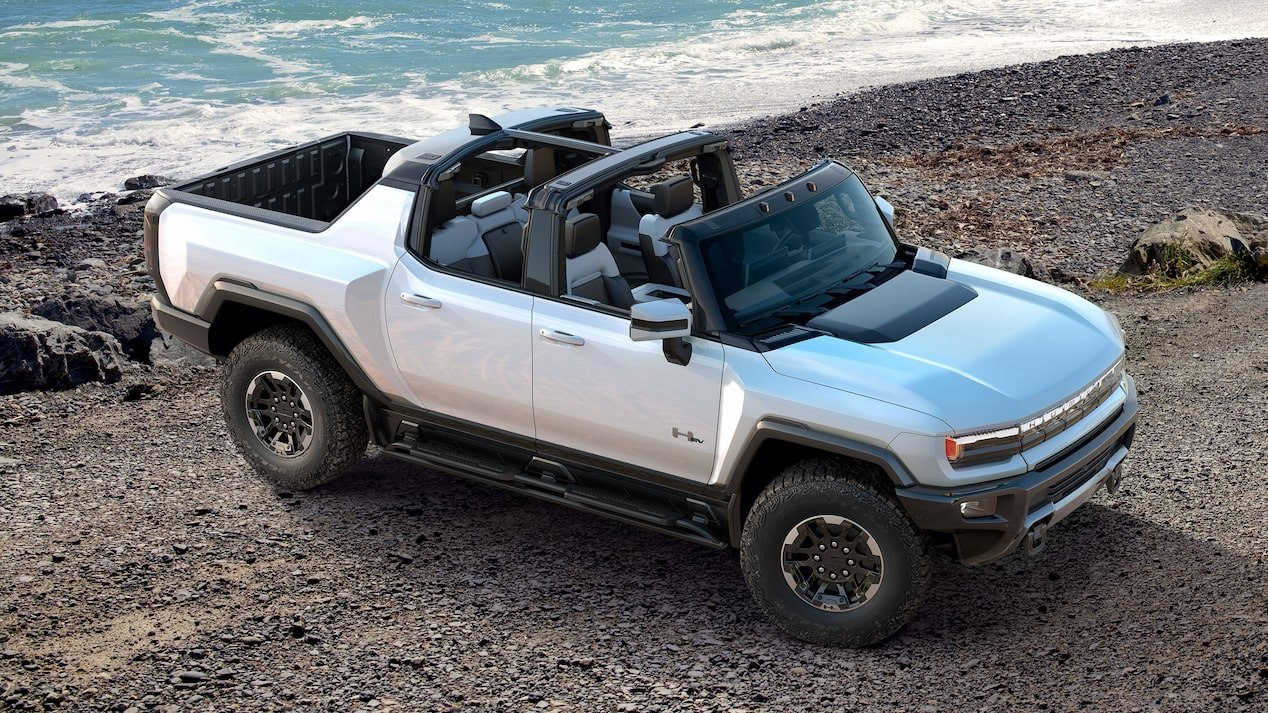 The electric Hummer starts at $80,000. That gets buyers the Hummer EV2, a two-drive version that lacks key advertised features. For $100,000 buyers can get the Hummer EV3x which includes three motors and torque vectoring steering. For $90,000, and a release date of Spring 2023, buyers can get the EV2x which includes air ride and 4 wheel steer.
The Hummer EV
GM built impressive technology into the Hummer EV. The Hummer EV comes with GM's self-driving technology, Super Cruise, that allows the truck to drive partly autonomously. The battery pack is capable of connecting to an 800 volt charging system that will give the vehicle 100 miles in 10 minutes of charging. Buyers can order the Hummer EV with up to 18 cameras, including cameras that sit under the vehicle to help with ground clearance.
Inside a 13.4-inch touchscreen dominates the dashboard. The driver's gauge cluster is digital as well with a 12.3-inch screen. Epic's Unreal Engine powers both screens, which features class-leading animations. This technology is a huge leap forward over GM's current infotainment system. The vehicle still has plenty of buttons, though, as functions such as climate control are separate from the screen.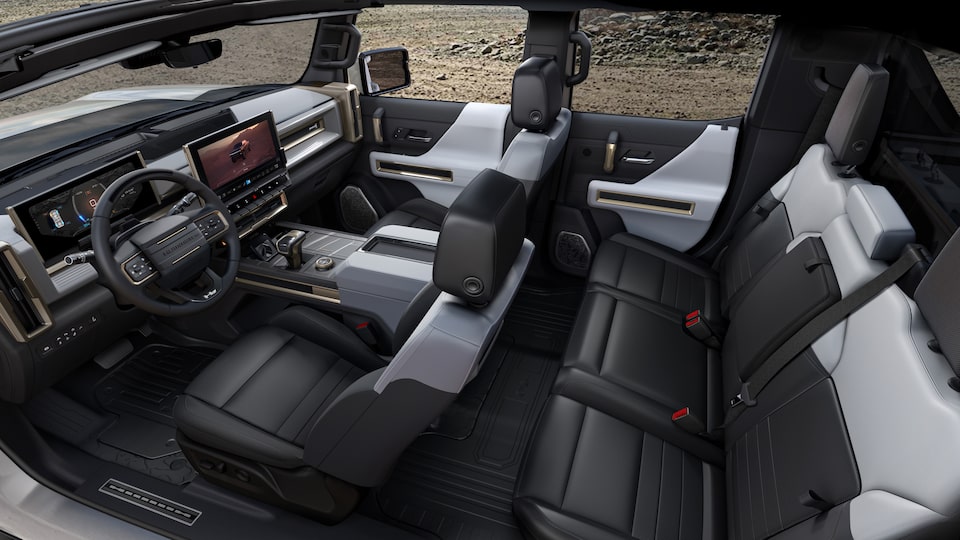 The general's electric era
The Hummer EV is a big step for General Motors and signals a market shift. GM started its EV push in the '90s with the EV1, which was revived in spirit with the Volt in 2010. GM released the small Chevy Bolt in 2017. None of these cars sold in large numbers, frankly, because they were uninspiring and, and well, cars. General Motors and others like Ford largely stopped developing cars as the market shifted to SUVs and pickups. GM is moving past the small commuter car with the Hummer EV in favor of a large pickup — a market segment GM knows well.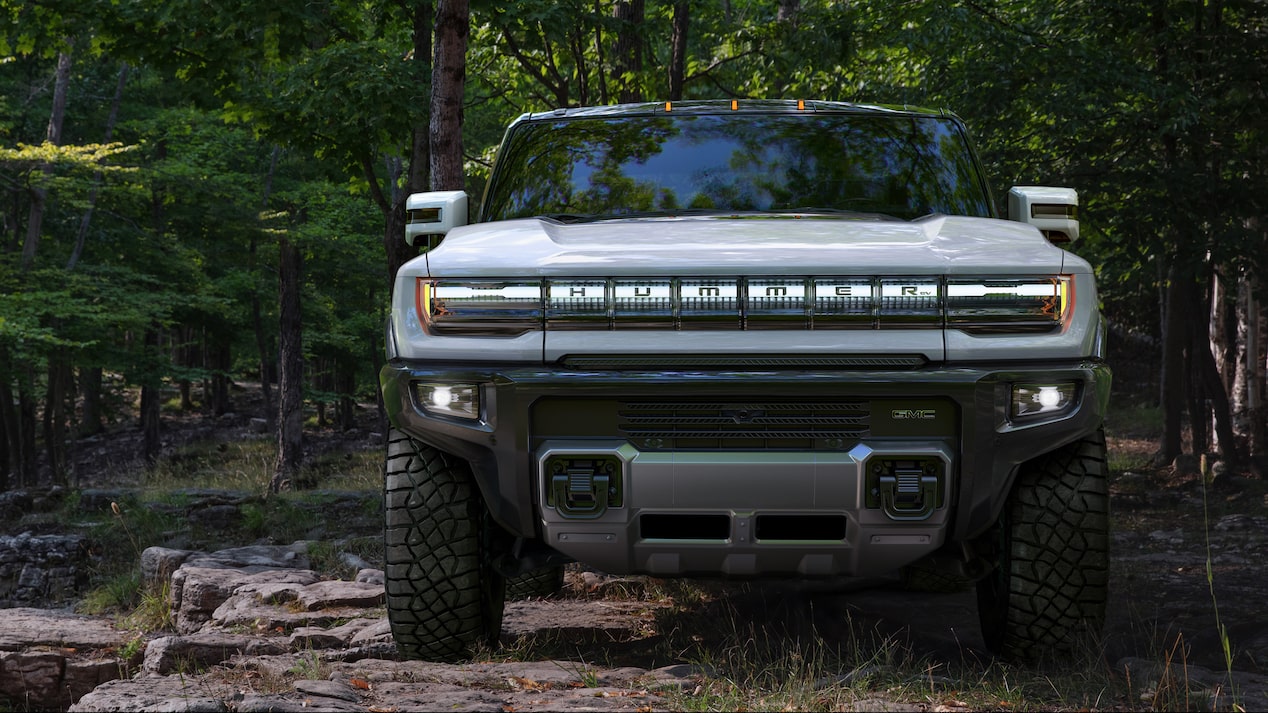 The Chevy Silverado joins the Ford F-150 and Ram Pickup as the top three selling vehicles in the United States. The three pickups outsold the next six vehicles combined. Trucks are a major market for American automakers, and the Hummer EV is clearly designed to test the water. With a unibody construction, it's easy to imagine General Motors releasing an SUV version of the Hummer EV too. This would follow GM's recent roadmap of moving away from cars and into SUVs and crossovers.
ULTRAVISION WITH UNDERBODY CAMERAS
UltraVision—with up to eighteen available camera views†—includes waterproof underbody cameras provides real-time views to help you pick your best line along the trail. They're forward and rear facing and strategically placed low enough to see beyond the skid plates. In addition, the underbody cameras include a wash function and replaceable lens protectors.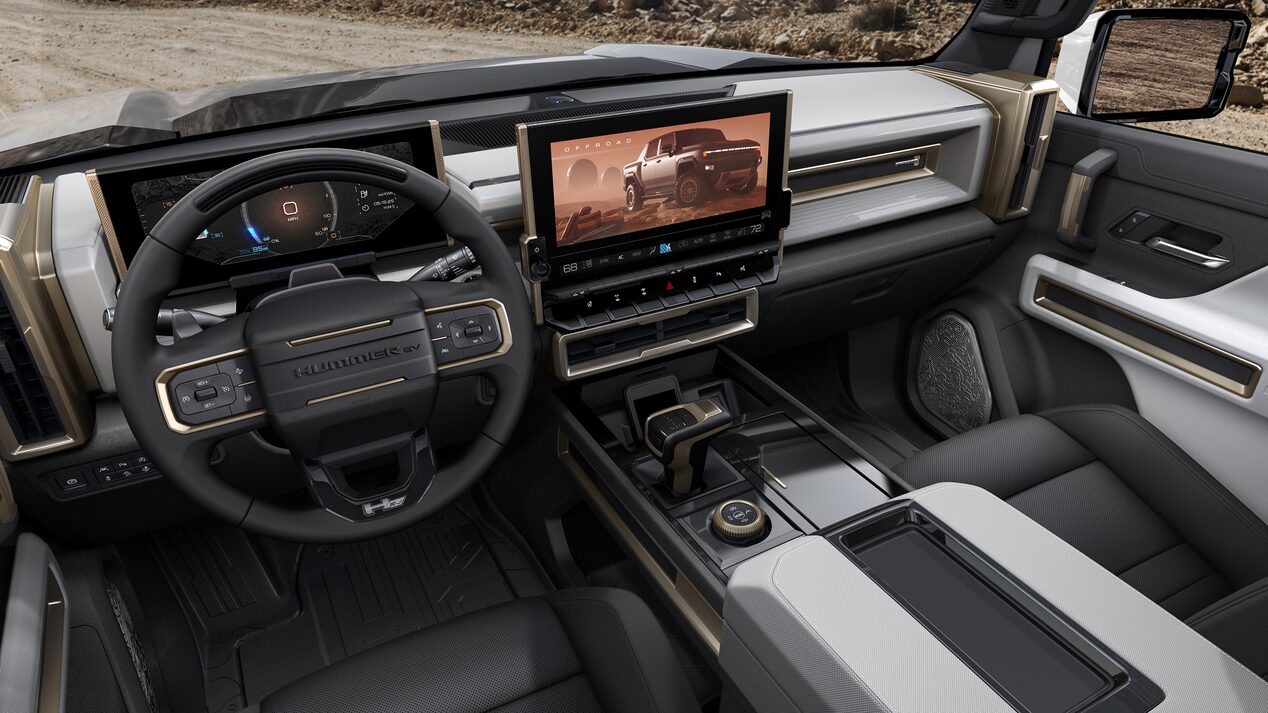 SPECIALLY ENGINEERED 35″ TIRES