New Delhi: Newly-appointed National President of Bharatiya Janata Party Minority Front Haji Jamal Siddiqui has said that Indian Muslims are becoming victims of economic social backwardness as well as political backwardness. Muslims are not getting participation in NATO power nor are they getting proper representation in the government. The view was expressed in a press conference held here today after Jamal Siddiqui assumed his new post.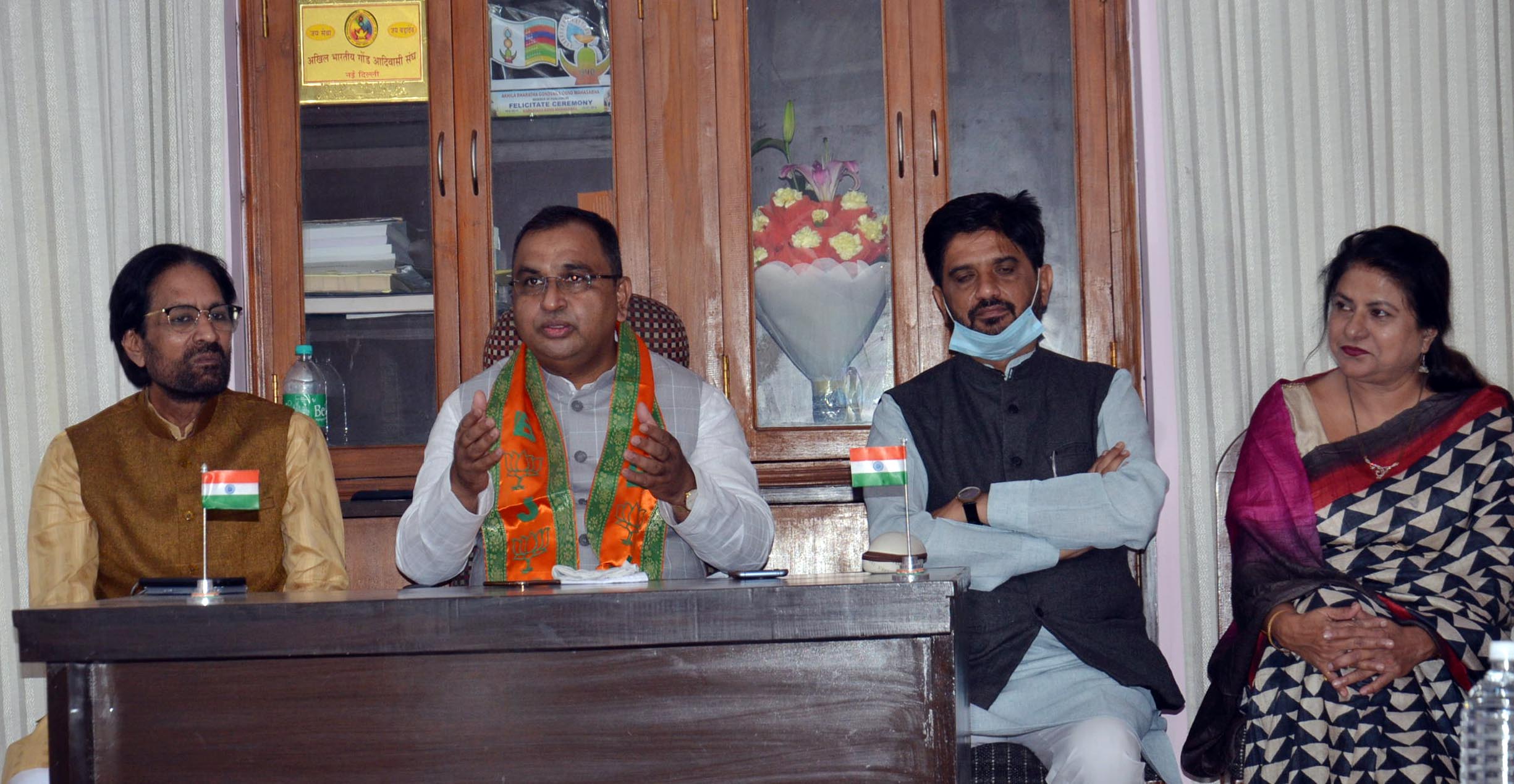 Jamal Siddiqui said that Muslims have always run away from the Bharatiya Janata Party. But the political party he has always supported has deceived him and has made his socio-economic condition worse than that of the Dalits. The Bharatiya Janata Party, which has been established as the world's largest political party, he said that Prime Minister Narendra Modi has also made many efforts to bring Muslims closer to their level. We will try to work with the Prime Minister's slogan, Sabka Saath, Sabka Vikas, and everyone's faith.
Bhartiya Janata Party's Ujjwala Yojana, Jan Dhan Yojana, Mudra Yojana have benefited a large number of crores of Muslims, But it is not being publicized. Muslims are also benefited by the schemes implemented by the government led by Prime Minister Narendra Modi. The BJP leadership wants a good and honest clean image.
He further added, "The Muslims should join the BJP and become partners for the progress of society and country. In view of the responsibility assigned to me by the party leadership, efforts will be made to mobilize Muslims from the party at the district, block, and even booth level."
Mr. Siddiqui also said "Attempts will be made to connect Muslims to the party even at the booth level. Attempts will be made to connect Muslims in Muslim dominated areas up to the booth level."