New Delhi:  A simulated Anti-terror response exercise was carried out at Cycle Market, Kotwali, North District, Delhi. The scenario was that terrorist attack including 3 terrorists, fully armed, have injured few civilians and have taken 03 innocent civilian hostage in a Open Cycle Market.
Immediately, a message was flashed to all concerned agencies including CAT, Fire, DDMA, Spl. Cell, SWAT, BDT, DCD, MPV & Primary Counter Assault teams of Delhi Police. Within minutes of incident, a Command Post was set up under the leadership of Shri Sagar Singh Kalsi, DCP/North District. 5 to 6 teams from within the North District Police were pooled in with complete bullet proof jackets and fire power to act as first responders.
First of all, complete access control was established within minutes and incident site was cordoned off to avoid any further damage. All agencies responded swiftly. The terrorists were challenged by the team of North District under the supervision of Shri Sagar Singh Kalsi, DCP/North District, comprising of MS. Anita Roy, Addl. DCP/North District, Sh. Akshat Kaushal, ACP/Kotwali and Inspr. Ved Prakash, SHO/PS Kotwali etc. along with Special Cell and SWAT team of Delhi Police.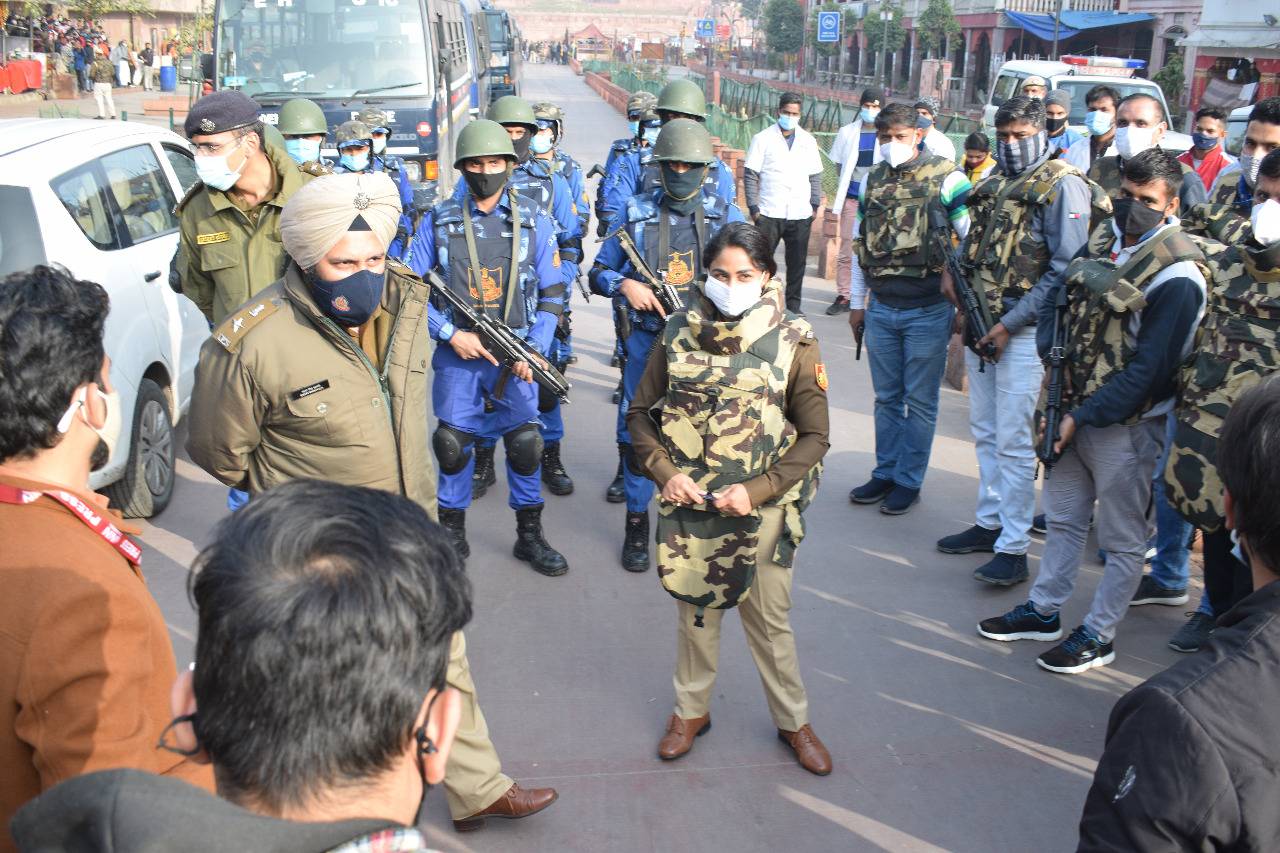 Out of 3 terrorists, one terrorist was overpowered by the team of Spl. Staff, North District and SHO/PS Kotwali, who were the first responders. Two other terrorists were neutralized by SWAT of Delhi Police. One hostage was recovered and evacuated safely and the 02 injured were rushed to hospital in good time.
In run up to Republic Day Celebration, North District will continue organizing such mock drills at important vital installations augmented by Anti-Terror measures in all vital installations and market area etc.