Muskaan Feroz is an Athirst Calligrapher from Dalwan charar-i-sharif district budgam Kashmir. Muskaan posts her art of calligraphy and paintings on Instagram social media platform and she is a student of class 10th and a self-taught calligrapher artist. Muskaan is a very much hardworking student and very talented as well. Now, if we will talk about her calligraphy then she should be awarded because she is just a kid and she is doing very much beautifully her work. She is very much passionate about the art of calligraphy, before going further let's show you some glimpses.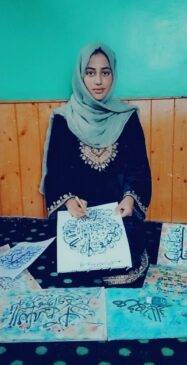 You might have seen that in lockdown most of the students got time to express yourself. so, Muskaan is one of among them before this she was not having material for art of calligraphy she said that she was having just a simple tooth brush and the thing is she was also engaged with her studies so, before lockdown she didn't got that much of time to work on art of calligraphy but during lockdown she talked with their parents and brought all material whatever she needs for that.
Read More: An aesthetic young calligrapher from Nowgam Srinagar: Azka Bhat
Muskaan Feroz Calligraphy Art from Kashmir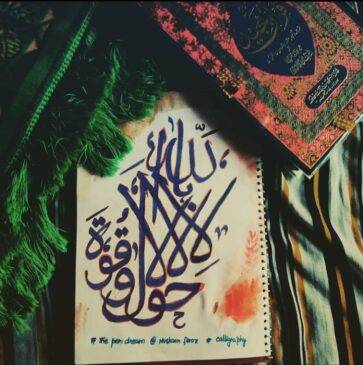 After that she took her precious time to work on calligraphy. she used to write simple names in the beginning after that when she got to know that i can do more beautiful then she used to write verses of Holy Quran.
Read More: Meet Maheena Zehra 19 years old Author from Kashmir
Sieh dir diesen Beitrag auf Instagram an
 Now she working very hard for calligraphy  and the best thing is that her parents are with her they always used to support her in each and every step of her life and this support boosts her moral towards the art of calligraphy.
Read More: Fiza Yousuf: A young enthusiastic calligrapher from Kandi Kupwar
Muskaan Feroz Art Calligraphy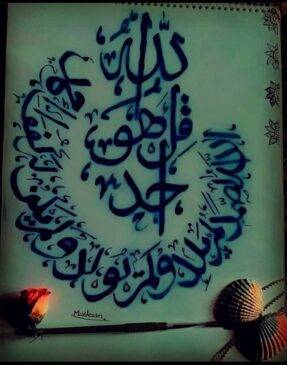 She is working hard for her studies and also she is doing smart work for the art of calligraphy. She has recently start her you tube channel where she used to share her art of calligraphy. Now, she wants to continue with art of calligraphy along with her studies.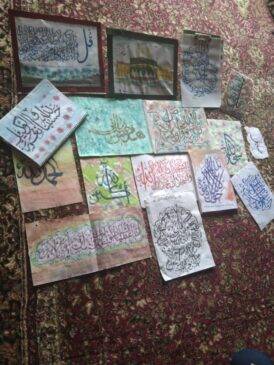 CONTACT DETAILS
Instagram: _the_pen_dream_
YouTube: the_pen_dream