New Delhi: New Delhi Municipal Council (NDMC) – Chairperson, Shri Bhupinder Singh Bhalla hoisted the National Flag On the occasion of 76th Independence Day of India, at NDMC Headquarter – Palika Kendra today.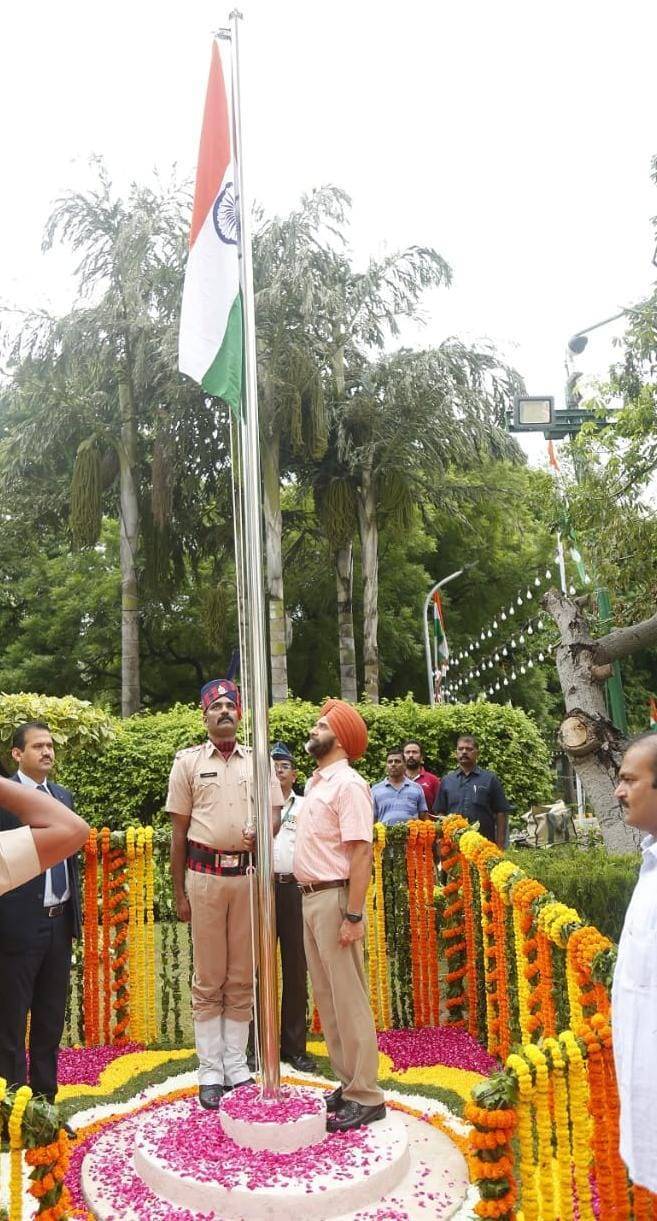 On the occasion of hoisting the Flag at NDMC Headquarter, Hon'ble Council Members – Shri Kuljeet Singh Chahal and Smt. Vishakha Sailani, Secretary- NDMC, Shri Vikram Singh Malik, Senior Officers and Official, School students, teachers were also present.
While remembering and paying his tribute to the great freedom fighters and  Jawans of Armed Forces and Paramilitary Forces who laid their lives for the Freedom of the Nation and protecting the boundaries of our country from the enemy, Shri Bhupinder  Singh Bhalla commended and lauded their role in the Freedom Movement  and  Security of Nation.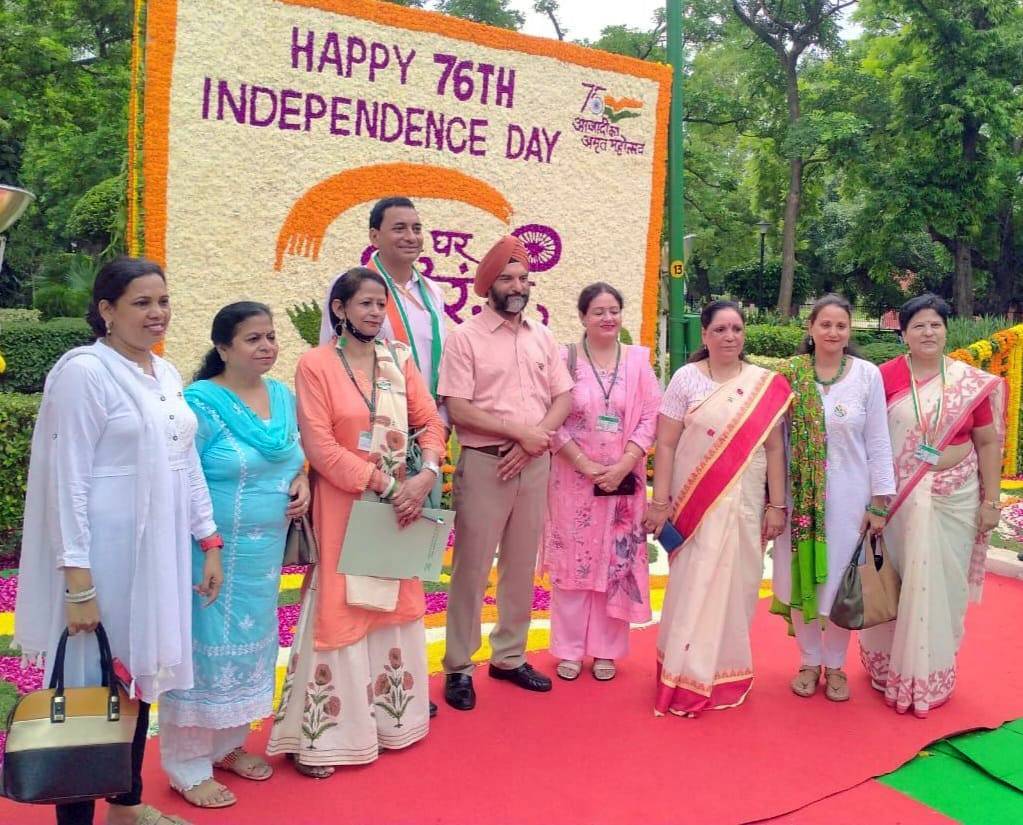 Shri Bhalla outlined the  achievements of NDMC  in his Independence Day Speech and recognized the commendable work of  NDMC team specially  Safai Sevaks, Mallis,  Beldar, Lineman and  other field workers along with Officials and Officers of NDMC.
Speaking on the occasion, Shri Bhalla announced an Action Plan for next 25 years in which latest technological solution for delivering better  services  to the residents and  service users of New  Delhi are included. Shri Bhalla presented the brief of Action Plan in which  IT Solutions, Smart Street Light Poles Geo Tagging RFID Tag  based  dustbin monitoring, 361smart classrooms development, distribution of tablet to 9th and 12th Class students, 14 more tinkering lab & 29 computer labs are the main projects  announced  in action  plan.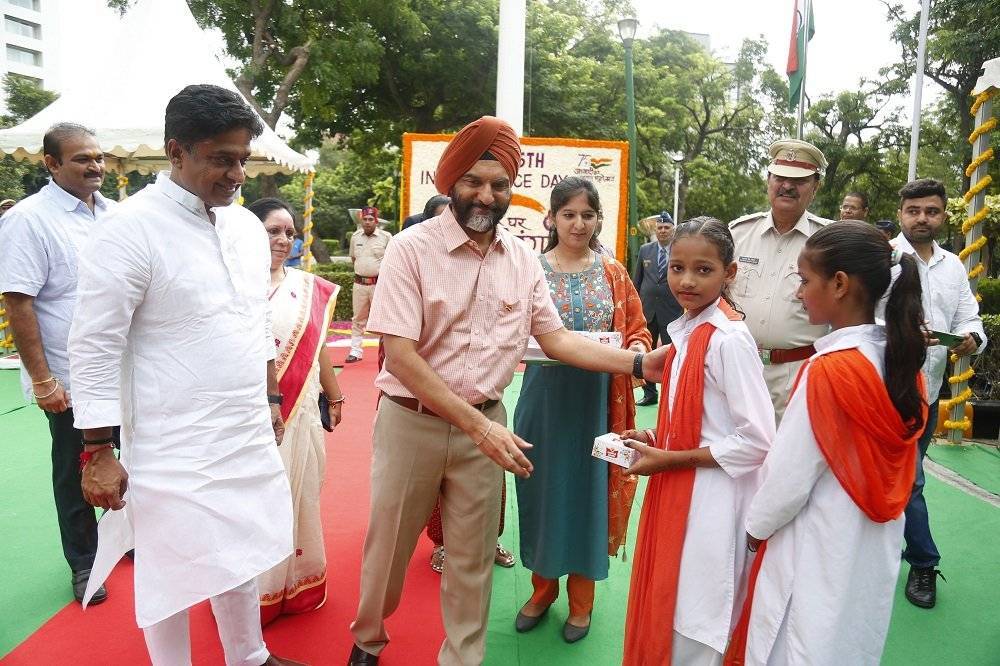 The Chairman NDMC also included in the Action Point for landscaping of roads,  roundabouts, parks, gardens and public space, modernization of public medical health services  by implementation of  e-hospital  software, e-prescription, e-health  card  with  construction  of super  speciallity hospital for NDMC.
Calling upon the team NDMC, he hoped that NDMC Council Members,  employees,  officers and residents  will cooperate to  implement the action plan for delivering of better services to NDMC  residents and service users.
The Horticulture Department displayed the floral decorated boards on the theme of Azadi kaAmrit Mahotsav, Har Ghar  Tiranga and greeting for 76th Independence Day at the different  sites like  major  road  crossing, roundabouts  and main  public places in New  Delhi area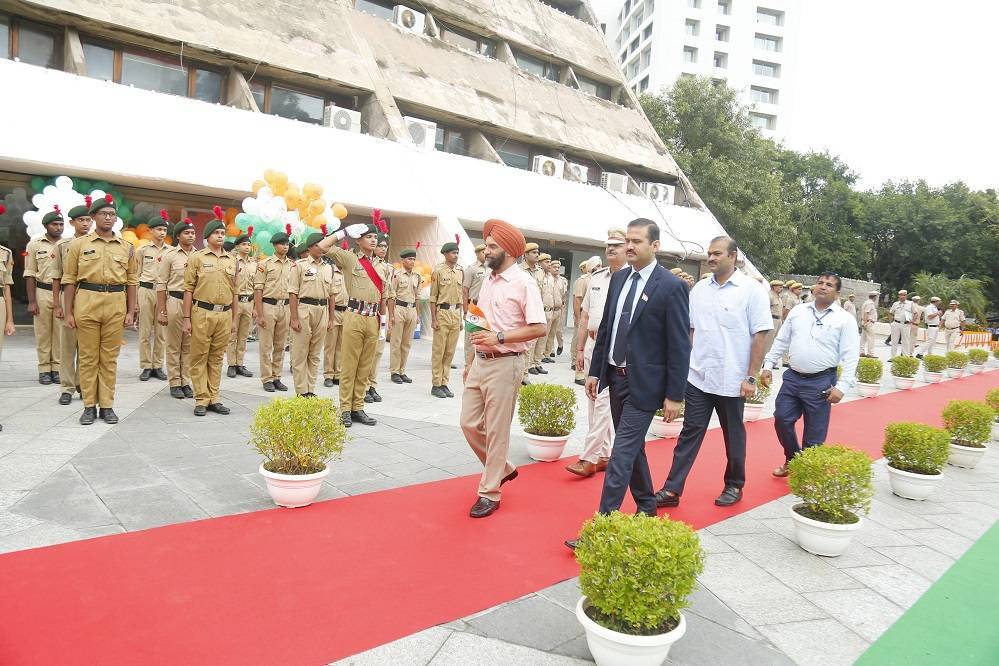 Before hoisting the  National Flag, the  Security and Fire  Personnel of the NDMC gave guard of honour to the Chairperson- NDMC.
Thousands number of National flags were displayed at the electric poles in the entire NDMC. Apart from this 24 floral board congratulating citizens for 76th Independence Day along roadsides  were also displayed in  the New Delhi area by NDMC.