New Delhi: Mrs. Meenakshi Lekhi, New Delhi MP inaugurated three new Common Service Centres which will benefit people through various schemes of Modi Government launched for the welfare of people. Some of the schemes namely PMUDAY, PMGDISHA, PMKVY, PMSY and PMSYJY will directly help the needy. One of the Common Service Centres has been set up at the residence of New Delhi MP Mrs. Lekhi.
New Delhi MP Mrs. Meenakshi Lekhi informed that the Government of India has started the Common Service Centre Scheme. This has been done as part of the National E-Governance Plan Scheme. It aims to provide G2C Government to Citizen) and B2C (Business to Citizens) services to citizens right at their home under Bharat Nirman. This CSC center will provide the following Services Aadhar Service, Banking Services, Pension& Other Govt. Services.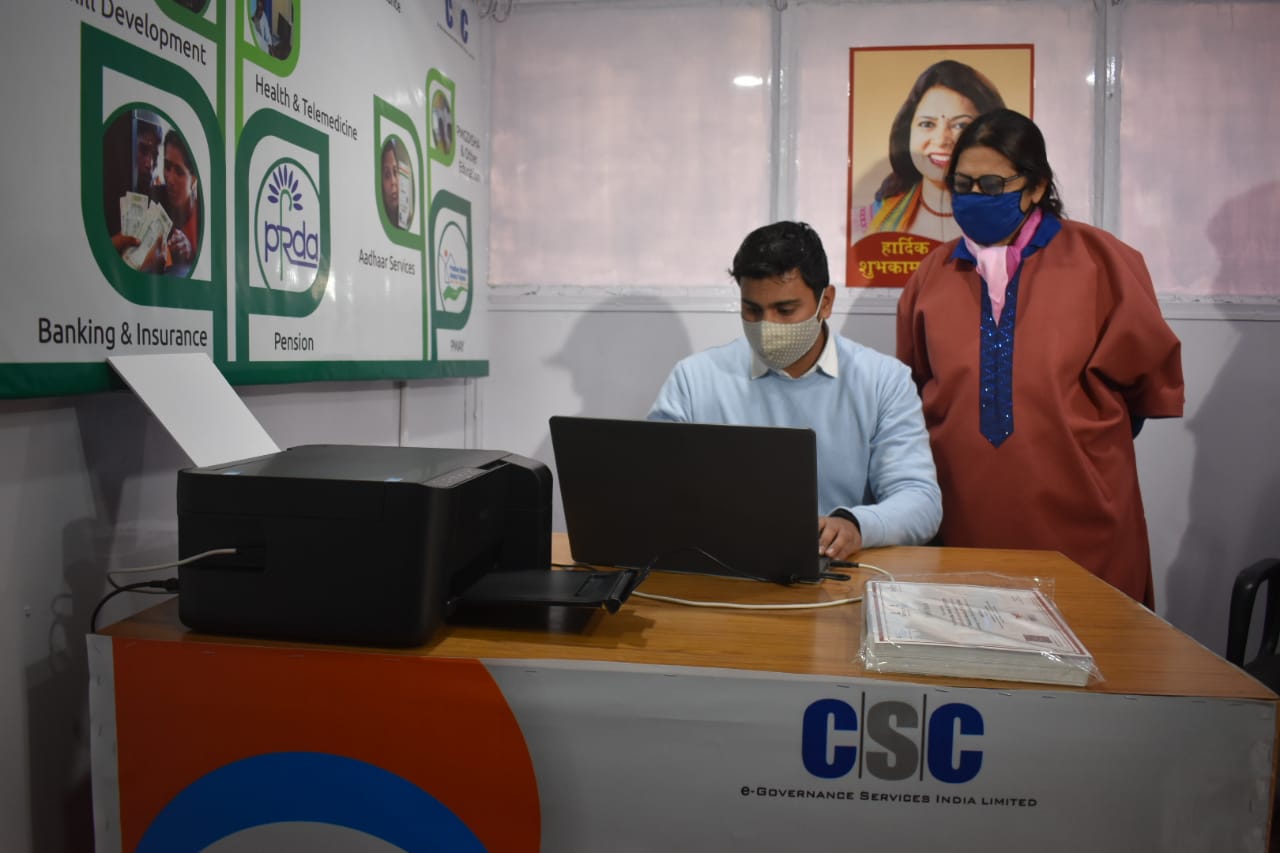 Mrs. Lekhi while interacting with the residents informed that these schemes were launched by Honourable Prime Minister Sh. Narender Modi ji for the welfare of the people. Today in pandemic times we feel these schemes can be helpful for the needy. Hence we have launched these centers and people can apply or take direct benefits from the various schemes Common Service Centre (CSC) . She also told people can take direct benefit of all the schemes at three centers situated in the New Delhi area, similarly, we will be soon be launching more CSC in other Areas situated in New Delhi Constituency in collaboration with the Ministry of Telecommunication & IT, Govt of India.
Mrs. Lekhi stated that those residing in unauthorized colonies and have still not registered under PMUDAY can easily get it done at these centers. She also informed that youths can take benefit of skill development schemes at these centers. PMGDISHA enables citizens under age group 14-60 years to get free digital education while PM Swanidhi Yojna will help street vendors and hawkers get interest free loan of Rs. 10,000/- to set up their cart or shops. All these services will be available at Common Service Centres.
Mrs. Lekhi also told us that people come with various requests which at times we had to forward to other departments but with this CSC at my residence people will not have to go anywhere else, all can now be done here at these centers.