New Delhi: In the commemoration of Centenary Year of the University of Delhi, Faculty of Law in collaboration with the National Legal Service Authority (NALSA), Supreme Court of India organised the inaugural session of conclave on "Indianisation of Legal System and Education" at the Convention Hall, Vice Regal Lodge, University of Delhi.
The event began with a welcome address by Prof Usha Tandon Dean, Faculty of Law, University of Delhi, setting the tone of the conclave by giving a backdrop of the colonial roots of the Indian legal system.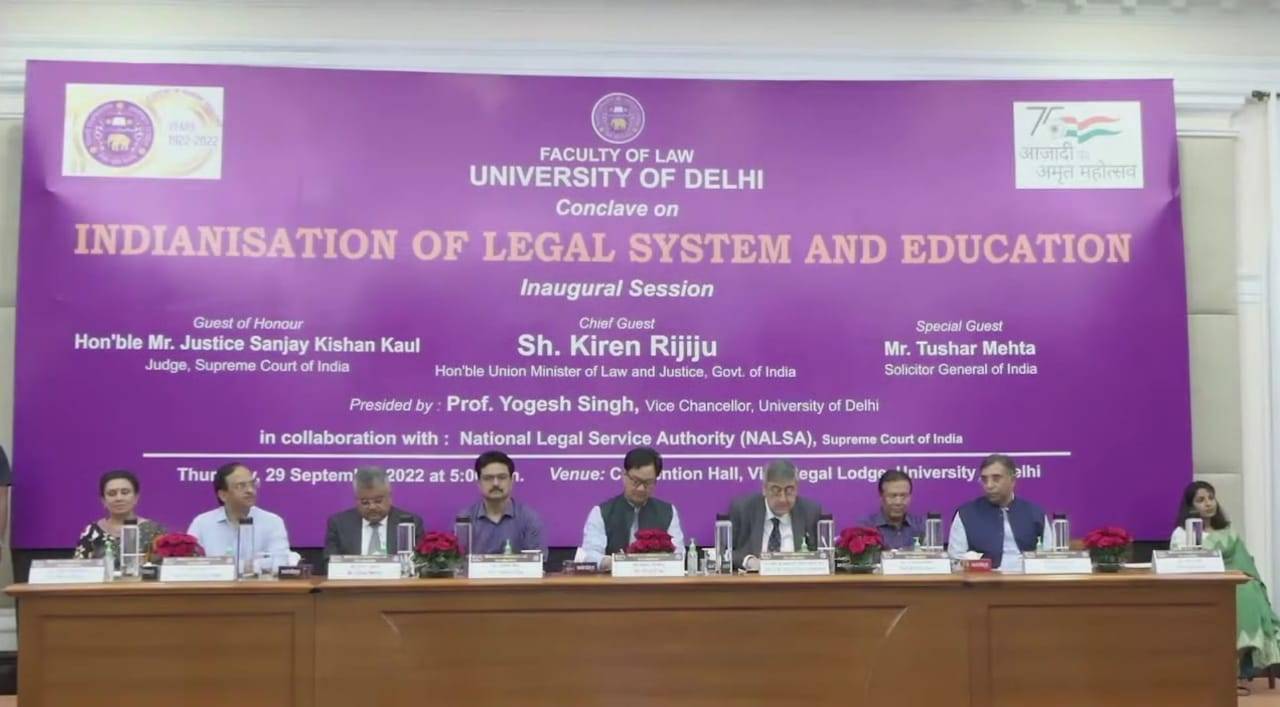 Prof Yogesh Singh Vice Chancellor University of Delhi highlighted on need to translate challenges into opportunities keeping in mind the glorious past of the University & it's contribution to nation, while speaking on deep contours of the present Indian legal system and its future.
Sh. Tushar Mehta, Solicitor General of India in his address expressed his thoughts on the subtle distinction between India and Bharat. He encouraged the law schools to introduce a course on the "original Indian legal system and how it developed". Although he encouraged the use of vernacular languages in the courts, he expressed doubts over its implementation because of the cultural and linguistic diversity in the country and the potential isolation that the country could face in the legal sphere.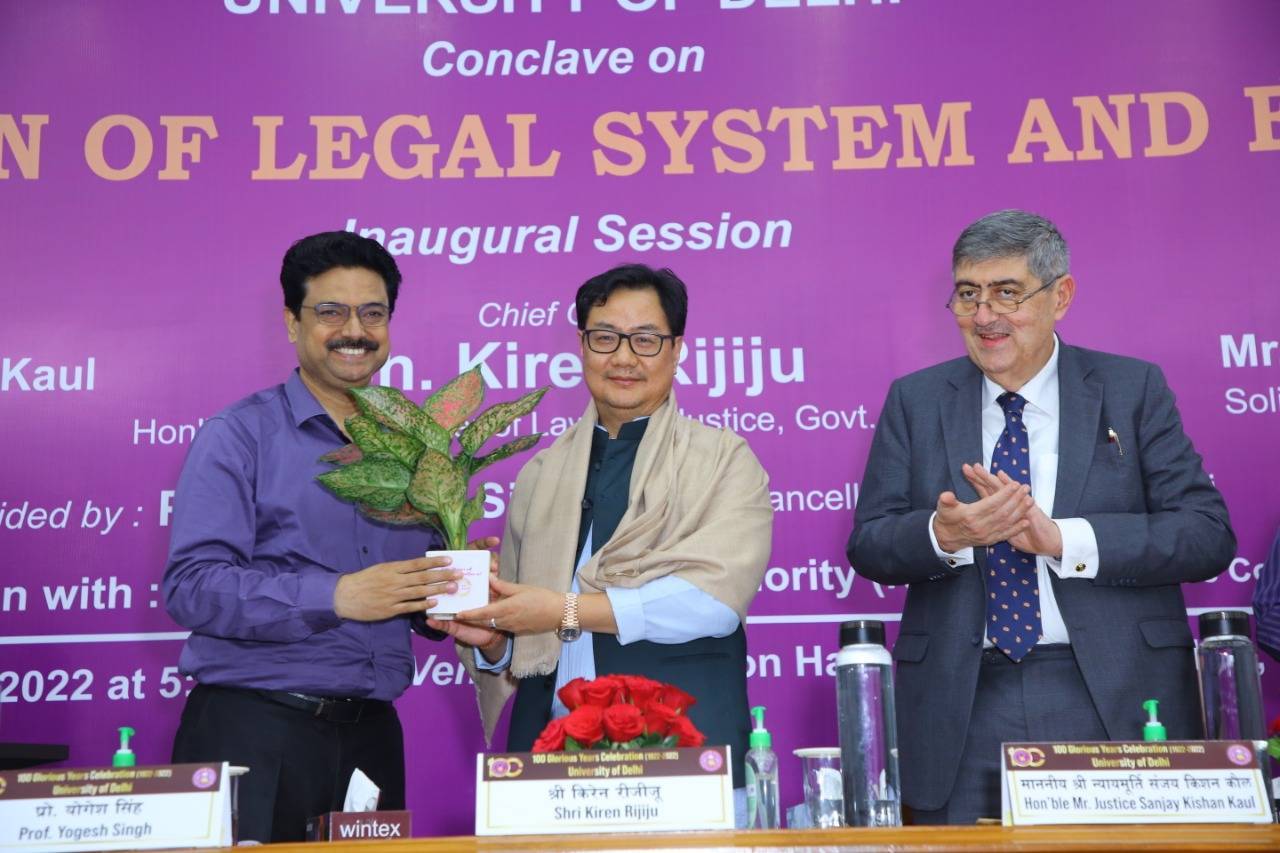 Hon'ble Mr. Justice, Sanjay Kishan Kaul's recollected his memories at the University of Delhi and the city of Delhi. Thereafter, he talked about the survival of the Indian culture despite outside invasion and praised its inclusive character for the same. Mr. Kaul shed light on the cumbersome barrier that the Indian judicial system has to wade through; however, he postulated that the ever-growing number indicates the acknowledgment and assimilation of legal rights by the Indians. He highlighted that though the system cannot go sudden paradigm shift, it can gradually innovate and develop.
The chief guest of the inaugural ceremony of law conclave Sh. Kiren Rijiju, Hon'ble Union Minister of Law and Justice, Govt. of India, highlighted that the current legal system was designed to rule colonial India, which is in contradistinction to the republic that is India. He expressed his commitment to simplification of the legislations, revamp of complicated legal processes, and impetus on infrastructural development to cater to Alternate Dispute Resolution mechanisms. His concluding remarks "court is an institution to give justice, but we can also give justice going to courts" succinctly summarized the inaugural session of the conclave.