Democratic presidential candidate Joe Biden has come close to winning the US electoral votes he needs. With this, he has announced that he is ready to 'rule as US President'. At the same time, the current President Donald Trump has approached the court to stop his opponent.
"We are not here to declare that we have won, rather I am here to tell that I believe that when the count is over, we will be the winner," said Biden.
By Wednesday night, Biden had received 264 electoral votes, just 6 short of the 270 needed to become president, while President Donald Trump had only 214 electoral votes. The only way for Trump to win is to capture 54 of the remaining 60 votes.
In addition, Democratic presidential candidate Joe Biden set a record for being the most popular presidential candidate by Wednesday afternoon with 70.3 million, ie more than 7 million ballots, while the count was on. At the same time, Trump got 67.5 million i.e. 6.7 crore votes.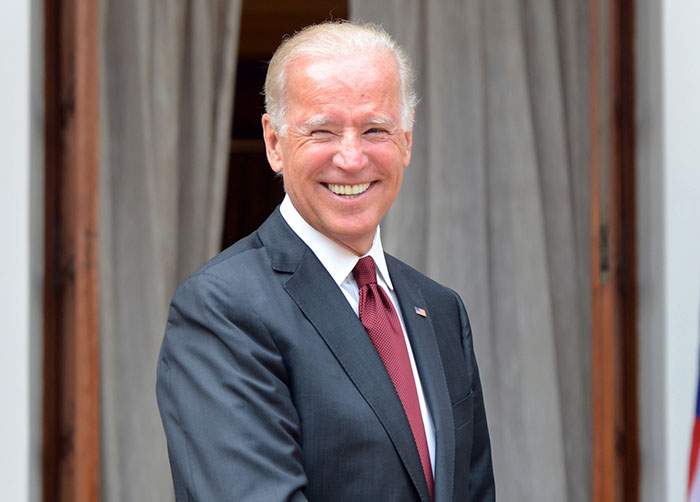 In America, the winner is determined not by popular vote, but by the number of electoral college or electoral college votes. In this, votes are distributed according to the size of the states.
Biden 118 in electoral votes count, Trump 114, election at an interesting turn
"Every vote must be counted. No one can take our democracy away from us. We will not surrender," said Biden, who is facing Trump's court case against continuing the counting of postal ballots.
At the same time, protests have started in a peaceful environment. Thousands of protesters marched in New York.
At the same time, by Wednesday morning, the lead of the leading trumps in many major states decreased by the evening. Trump stayed at the White House and tweeted, "Last night I was ahead in many major states. Then one by one we magically started disappearing, that's very strange. Ballots started being counted. In Pennsylvania, Wisconsin and Michigan Biden are getting votes everywhere. It's very bad for our country. "
Trump has filed lawsuits in Pennsylvania, Michigan and Georgia. Some states and their courts have allowed counting of ballots received after the conclusion of voting on Tuesday, while Trump does not want to. According to an order from the Supreme Court of Pennsylvania State, the process of ballots can continue until Election Day and receive them until Friday. Trump said on Wednesday morning that he would take his case to the Supreme Court. A similar situation is there in other major states as well.