New Delhi: New Delhi Municipal Council (NDMC) has been awarded Prime Minister's Award for excellence in Public Administration, 2021 for seamless end to end delivery of services without Human Intervention- at Vigyan Bhawan, New Delhi today.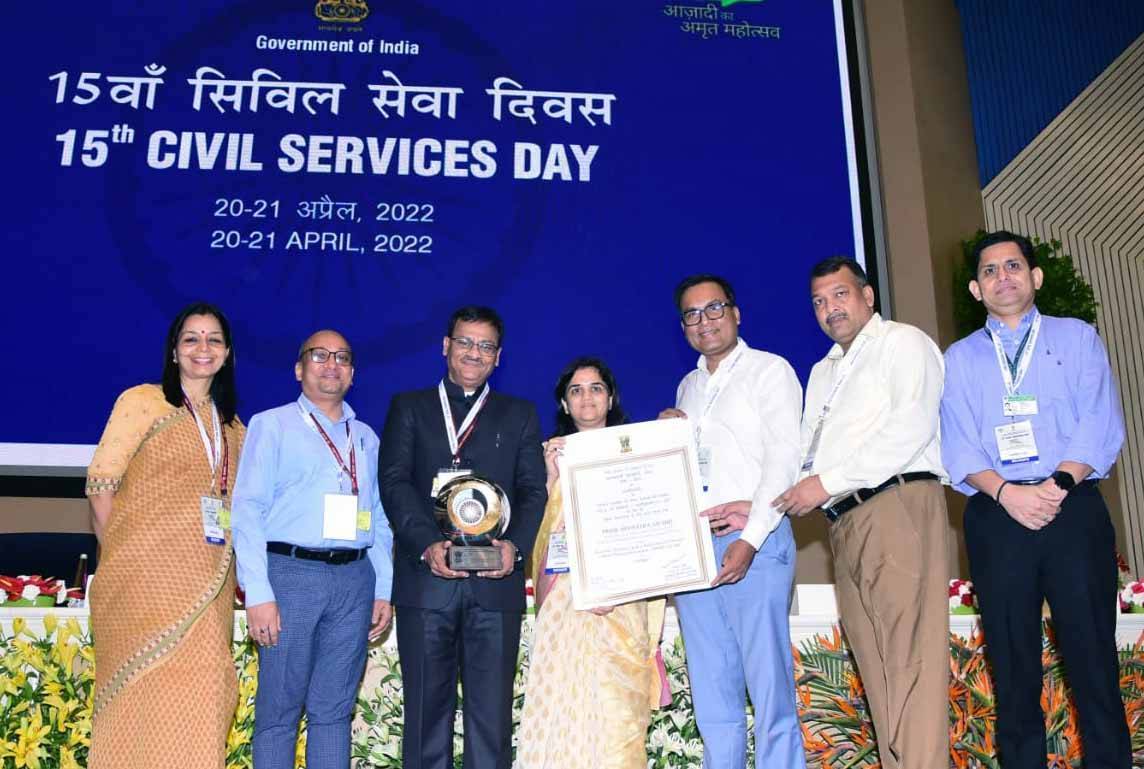 On the occasion of 15th Civil Services Day, Hon'ble Prime Minister of India presented the Prime Minister's Award for the best performance in District Category for "Seamless, End to End Delivery of Services without Human Intervention" to NDMC. The award was received by Chairman, NDMC Shri. Dharmendra.
NDMC has launched around 50 online services for citizen and its employee to ensure seamless delivery of all municipal services, through web and mobile app. One can be get these services at their door-step. Further through ICCC, NDMC monitor these services 24/7 in faceless manner.
In last two years, NDMC has also taken some key initiative to transform office to paperless office without humans interventions i.e. e-office, sparrow, online leave management system, online bill tracking etc.