New Delhi:The 'Plastic Lao Mask Pao' Kiosk was launched at Khan Market in New Delhi by Shri Dharmendra, Chairperson, New Delhi Municipal Council (NDMC) in partnership with United Nations Development Programme (UNDP) where Citizen can come and deposit their plastic waste in exchange of masks. This program was attended by Dr. B.M. Mishra– Secretary– NDMC, Shri Pushkal Upadhyay–Financial Advisor– NDMC and Shri  Prabhjot Sodhi, Head-Circular Economy, UNDP.
The campaign was launched by Shri Vijay Kumar Dev, Chief Secretary, Delhi last month at Charkha Park, Connaught Place, New Delhi and in this chain, this is the second Kiosk at Khan Market . The next Kiosk will be installed at Khanna Market, Lodhi Road , New Delhi .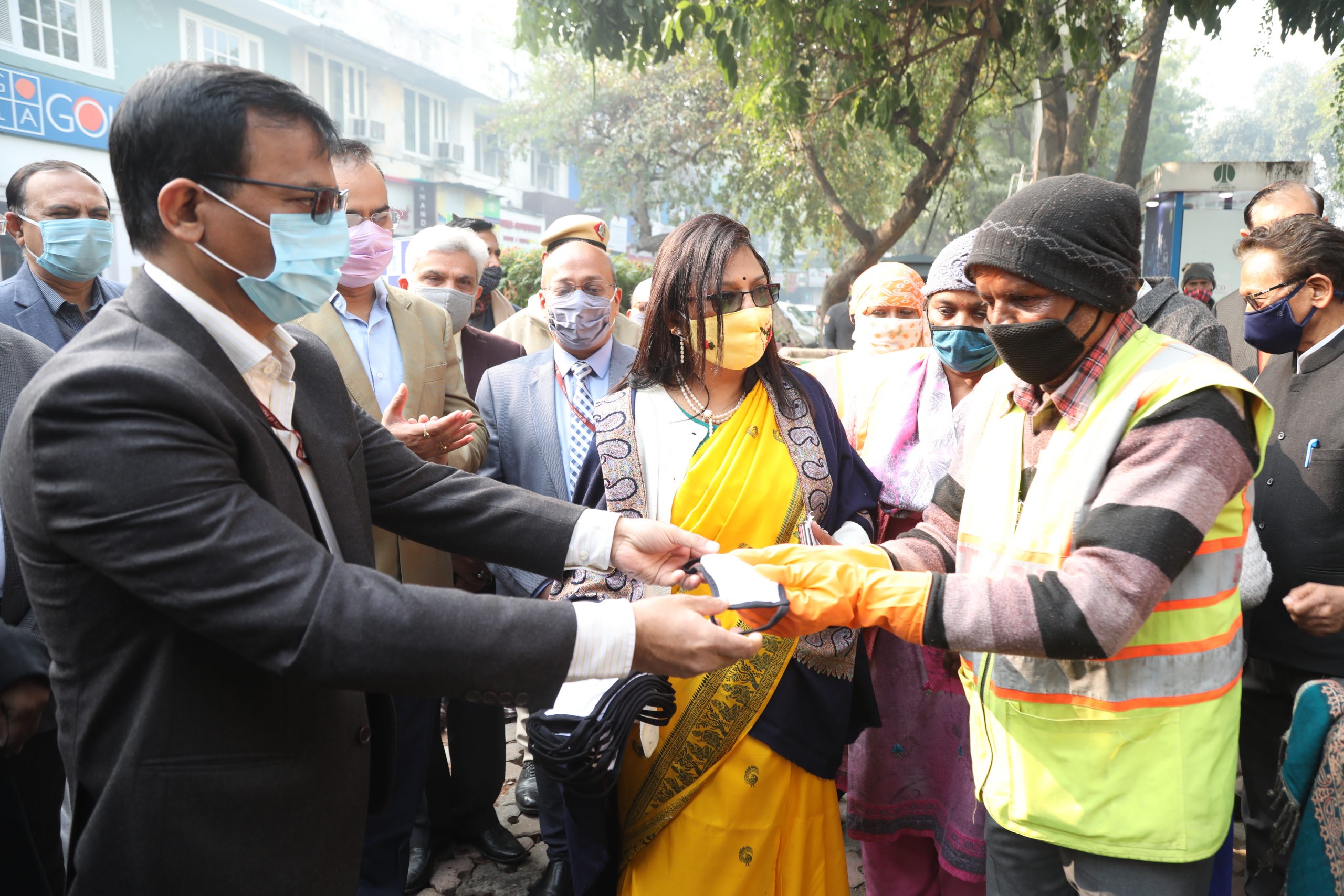 Launching the Campaign at Khan Market, the Chairperson, NDMC said that he is satisfied with the initiative of New Delhi Municipal Council (NDMC) as a unique campaign to encourage the Covid appropriate behavior and also to curb pollution simultaneously. He informed that till date 2 Metric Tons plastic waste have been collected at the Charkha Park Kiosk in Connaught Place.
The objective of the campaign is to emphasize on use of Masks to avoid Covid-19 and that plastics have value, which we need to recover and recycle into useful products. The campaign also highlights the role of the public in the waste value chain, to move towards responsibility driven society by encouraging segregation of plastic waste.As part of the campaign, two mini collection centers have been set up at Connaught Place and Khan Market to promote responsible use of plastic and its disposal.
The Khan Market Collection Center has a target of collecting at least 80-100kg plastic waste everyday An awareness program is also being  organised in Khan Market on behavioral  change and followed by the inaugural exchange of plastic waste by safai sevak (waste pickers) who received Mask from the dignitaries. Safai sevak will visit door to door of shops to create awareness and encouragement regarding this initiative.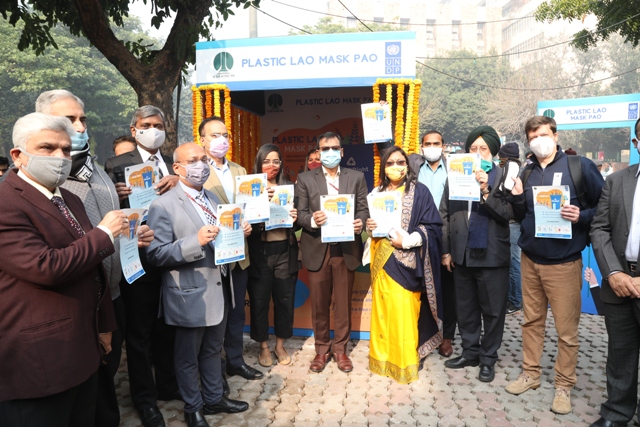 The visitors are encouraged to bring waste plastic products and exchange the same for reusable cloth masks, and also take a pledge (#Pledge4Change) to become responsible citizens for sustainable future. All the  collected waste, and the types of waste would be recorded to validate the impact of the campaign.
These mini collection center will be operative on all days from 11:00 am to 5:00 pm with whole range of community engagement activities including participation of schools, colleges and commercial establishments.
The campaign's goal is to ensure to collect around 5 Tones of plastic waste is from our streets to responsibly recycle for better economic and social outcomes for safai sevak and better environmental outcomes for Delhi.