Crime
Top Stories
Pregnant girl Ramsi in Kerala committed suicide after fiance cheated on her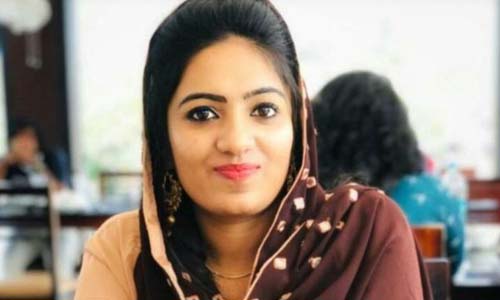 Ramsi case Kerala Malayalam: Serious allegations have been leveled against the serial star in the case of 24-year-old Ramsi, who committed suicide after cheating on her fiance in Kottiyam, Kollam. Ramsi mother has lodged a complaint with the Kollam district police against the second accused. The main allegations in the complaint are against five people. Serial star Lakshmi Pramod is the wife of Harris Mohammad's elder brother who left Ramsey ready for another marriage after being physically, mentally, and financially exploited by promising to marry her.
Ramsey's mother, Nadeera, said in the complaint that they took Ramsey to the serial shooting sets and gave Harris the opportunity to sexually exploit the girl. After Ramsey's marriage with Harris was confirmed, Lakshmi Pramod visited their house several times. Taking advantage of the relationship, Ramsey was taken to a shooting location in several locations. According to the parents, the girl was sent with Lakshmi in the belief that she was the wife of the elder brother of the bridegroom. According to Nadira's complaint, Ramzi was sexually abused whenever Lakshmi Pramod took her daughter to serial locations.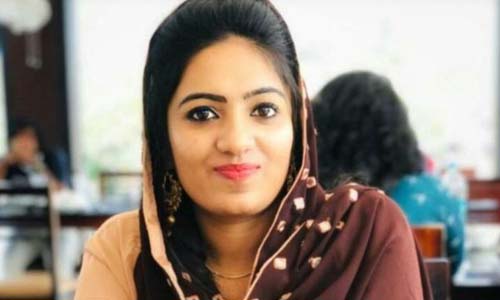 Ramsey was pregnant with Harris a year and a half ago. However, Harris and his family aborted Ramsey by forging a marriage certificate. Ramsey was taken to a private hospital in Ernakulam for an abortion. Ramzi was forced to have an abortion by Harris' father Abdul Hakim, mother Arifa, brother Ansar Mohammad and his wife Lakshmi Pramod. The fake marriage certificate was found in Ramsey's room days before his death. When inquired about this, it was learned that the Kollurvila Muslim Jamaat was a forged certificate issued by Harris and his family. Harris aborts Ramsey by showing him this fake marriage certificate at the hospital.
Ramsey and Harris have been in love for ten years. Ramsey met Harris while he was studying at a computer center in Pallimukku, Kollam, and later fell in love with him. Harris then went to Ramsey's house and proposed marriage. The marriage of Ramsey and Harris was confirmed on September 14, 2019, with the consent of both spouses. Ramsey's family had given Harris an iPhone and a Rado watch for his engagement. Ramsey comes from a financially backward family.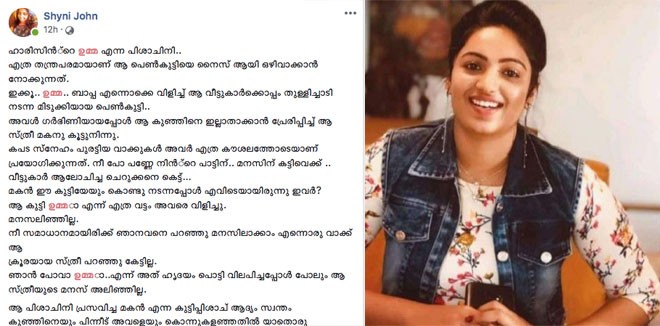 Nadeera and her husband Rahim say Ramsey committed suicide because he could not bear to be physically and financially exploited after promising to marry and eventually giving up. Ramsey was found hanging in his bedroom on the afternoon of the third of this month. He was rushed to the hospital but could not be saved. Before he died, Ramsey's phone conversation with Harris and his mother, Arifa, came to light. But Harris responds by insulting Ramsey.