Janmat Samachar Special: This time we got this wonderful opportunity to interview the Director of "Prema Yoga International School" – Mr. Robinson Zabethananda Narayan, a Yoga Trainer by profession who gives yoga classes. Let us know his journey of becoming a renowned International Yoga Trainer and how he is helping out his students in getting flexible and fit by doing Yoga. Let's find out about his way of teaching and how he feels about India.
Follow us on Instagram for more updates.
1) Mr. Robinson Zabethananda Narayan, Briefly Describe your journey with "Prema Yoga International School" as Director.
Flowing from Love is our slogan.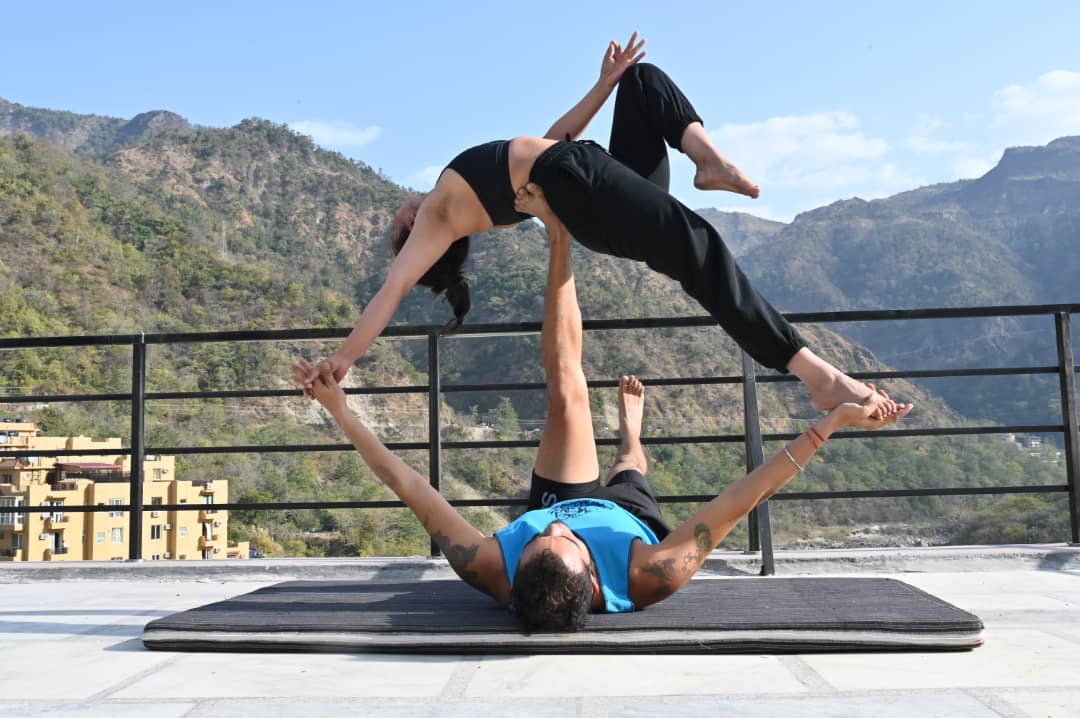 I started my yoga training in 2010, studying Hatha Yoga and Iyengar Yoga, additionally, I finished my university studies as a physiotherapist and psychotherapist. I studied prenatal yoga and yoga for children.
In this way, the Prema yoga school has created since 2013 we generate fundamental changes for the development of the country. Starting with free activities, serving children with special conditions, nursing homes, hospitals, foundations, nursing homes, hospitals. Relating yoga, meditation, and pranayama activities, totally free.
During 2014 we started semi-annual silent spiritual retreats in the mountains and beaches of Venezuela with the purpose of strengthening human values, inclusion, physical, mental, and emotional well-being of our colleagues and teams, for a collective spiritual evolution, forming integral citizens in yoga philosophy of life and complementary training.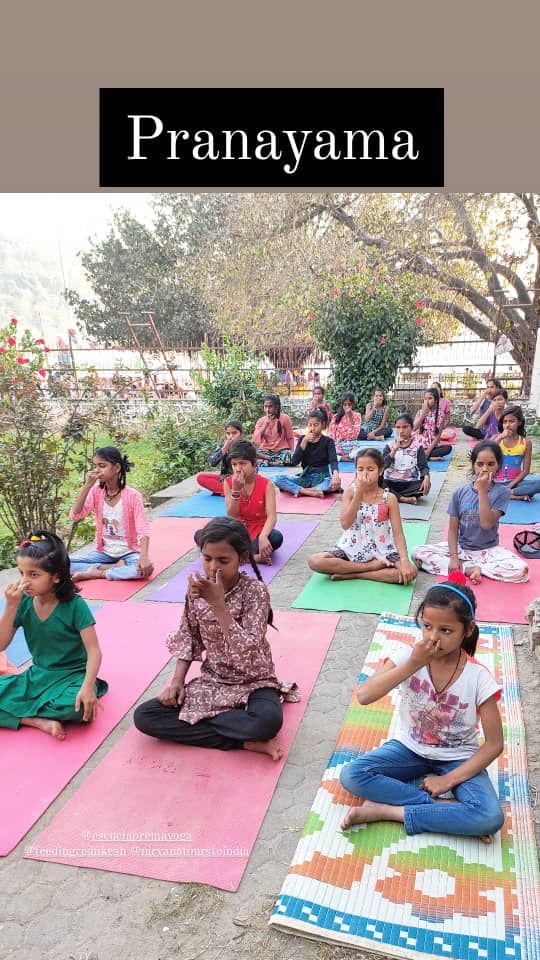 Since 2015 we have started 200, 300, and 500-hour yoga training, as well as specializations in prenatal yoga, yoga for children, restorative yoga, yin yoga, therapeutic yoga, and Ayurveda. Our training is from 10 months to 2 years of studies, we consider that Yoga should be learned carefully and properly that is why we integrate Neurolinguistic Programming, psychology studies, and personal development to our students.
Mission: To be a space of self-realization and transformation promoting a healthy lifestyle through the spiritual philosophy of Yoga. Promote the will, determination and discipline to develop personal growth towards the evolution of collective consciousness.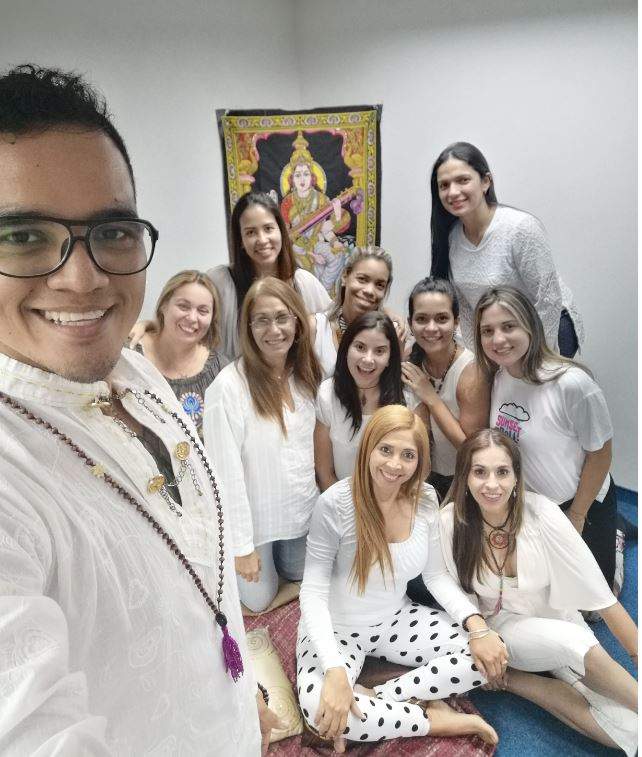 Vision: Spread the Yoga philosophy of life nationally and internationally, fill every corner with meditation and yoga practices in order to achieve a change of consciousness in the world, starting from the inside out, providing enough tools for the expansion of harmony, professionally training in training, courses and workshops as well as continuing our humanitarian services in schools, foundations and especially underserved communities.
2) Prema Yoga International School "is firstly the highly distinguished and reputed Yoga school of Venezuela and now in Rishikesh, how does it feel to stand apart from the crowd? Please tell me about your yoga team also who are foreigners?
I never imagined that our school would receive lifetime memberships from the yoga association of India and membership from the world yoga alliance, we are very happy to be able to share our knowledge globally and to be able to teach other teachers in India especially in the area of ​​anatomy, physiology, and physical therapy, in this way they can deliver a better service to their students. Our instructors are Venezuelans who are not only yoga teachers, they are also professionals, such as Libardo Molina is a Doctor of Pulmonology, Clesmar Morey is a Chemical Engineer and a Reiki Master. We have teachers in 14 cities in Venezuela and some of them in other countries such as Spain, Chile, Peru, Argentina, Colombia.
Robinson Zabethananda with his Yoga Teacher Lindsay P.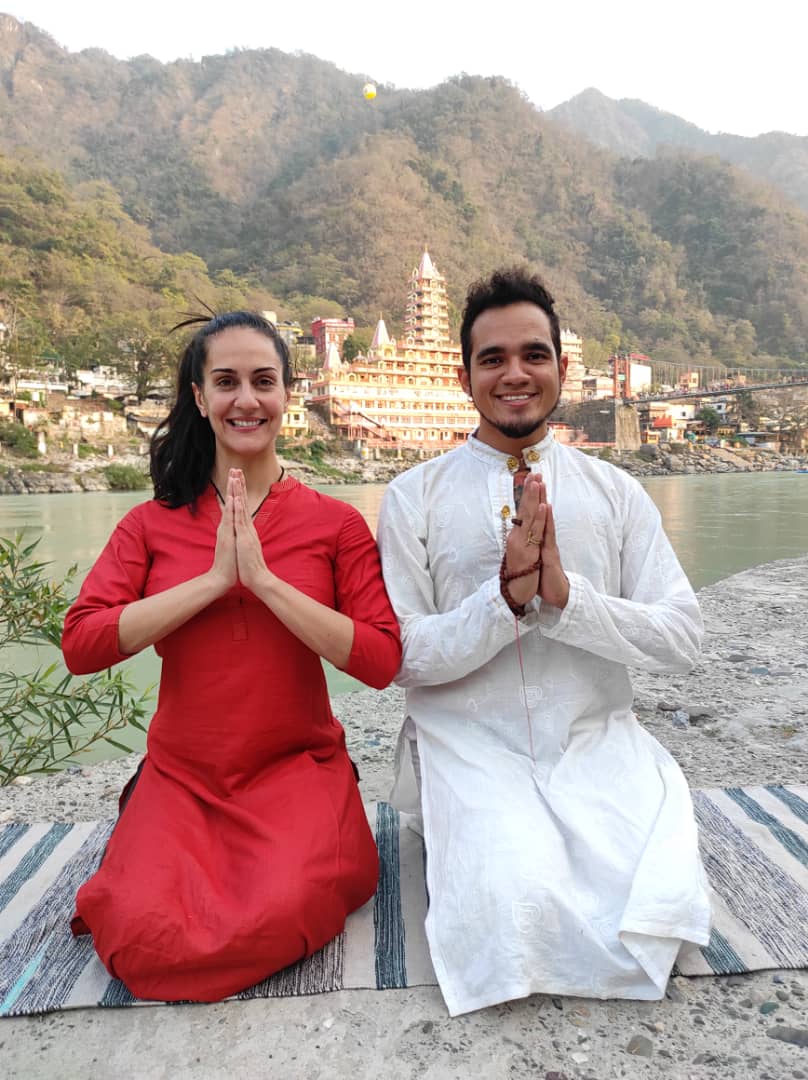 3) Describe your journey before starting Yoga school and what difficulties and tough scenarios you have faced from the family and society.
I began to know about the culture of India at the age of 12 and when I was born in a Catholic country, I had to go through many difficulties, especially the acceptance of new beliefs, being a vegetarian in my country is very strange for society and the family, in addition, Starting activities in Venezuela was difficult, people were skeptical that we can heal and improve our lives with pranayama, meditation, and Ayurvedic eating.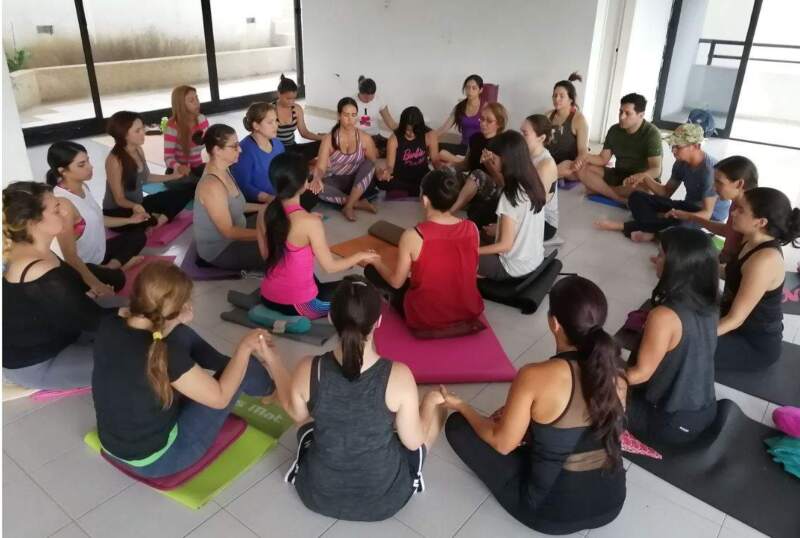 For that reason, I decided to study psychology and physiotherapy so that through scientific verification, NGOs, hospitals, and clinics could accept yoga from a medical point of view. Very few people accompanied us during the first classes, and without realizing it, in a short time we already had many students and practitioners, for this reason, we decided to train our teachers and expand our knowledge. My family was always supporting and helping me throughout the process because I was obese and they realized that the changes I made through yoga, vegetarianism, and meditation, helped me change my whole life.
4) How do you feel to be in India? Why you have chosen India compared to Venezuela, as you were born and brought up there?
India is my second home, I came here because I wanted to learn more about the holy scriptures since I was 12 years old I have been studying Mahabharata, Ramayana, Upanishads, and Puranas. Coming to India made me understand the terms even more and consolidate my ancestral knowledge of yoga. Venezuela is a beautiful country, growing up with yoga there was beautiful, India and Venezuela are countries that are very similar, being in India makes me feel at home.
5)  When people are worried about getting fit, they tend to join Gym instead of Yoga classes due to peer pressure or due to the latest trend. What do you want to comment on this?
I think that going to the gym or any physical activity that you do consciously is perfect, as long as the gym instructors have real knowledge about what they are doing. Going to the gym and doing yoga is a very good combination, also practicing some sport and doing yoga.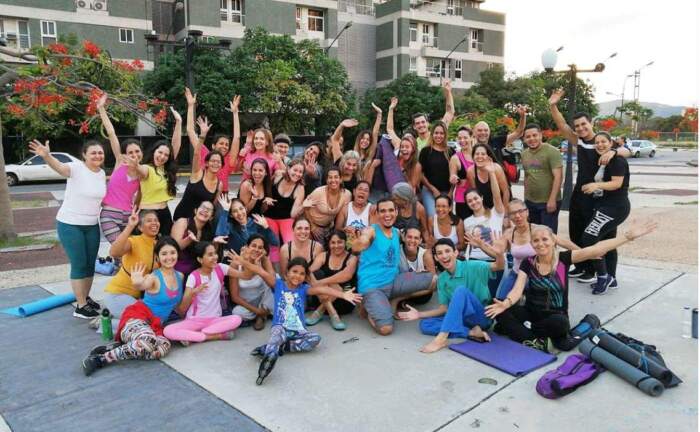 Yoga can improve the condition of our nervous, endocrine and skeletal muscle systems, that is, it improves the physical, mental and emotional condition of athletes and gym followers. Some people consider that they have no time for yoga. But, it is better to practice 15 or 30 minutes daily than not. Although the ideal would be a physical practice of 45-60 min meditation and pranayamas.
Yoga provides benefits and techniques that the gym does not, such as deepening breathing, physical flexibility, improving our hormonal system, balance and peace of mind. At this time, people are full of stress, anxiety and depression, having their systems altered, for this reason, I recommend the physical practice of yoga, meditation, and pranayamas daily to find a better balance with our day-to-day.
6)  What kind of Yoga types you teach in your school and what benefits people can get from it?
Yoga is just one, however over the years, the physical practice of yoga has been divided into different styles that really favor different groups of people.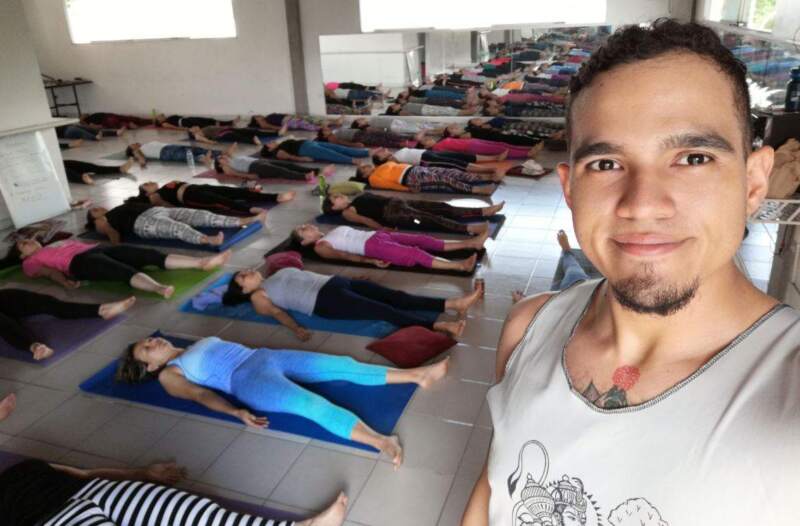 The 300hrs training is divided into 2 parts, students can choose to study Ashtanga vinyasa yoga, kundalini or Kriya yoga. Additionally, we teach specializations in therapeutic yoga, restorative yin yoga, prenatal yoga, and yoga for children.
All the formations accompanied by philosophy, study of ancient scriptures, pranayama, meditation and complementary studies such as mandalas, yantras, Ayurveda, among others.
Each style of yoga has different benefits, being a physiotherapist and psychotherapist, I indicate to the students which is the best style adapted to their needs and physical conditions. For example, for people with limitations such as arthritis, scoliosis, osteoporosis, we always recommend therapeutic or restorative yoga to favor the improvement of their health problems. In general, we teach multiple styles adapted to the needs of practitioners, with the purpose of generating a better physical, mental and emotional condition.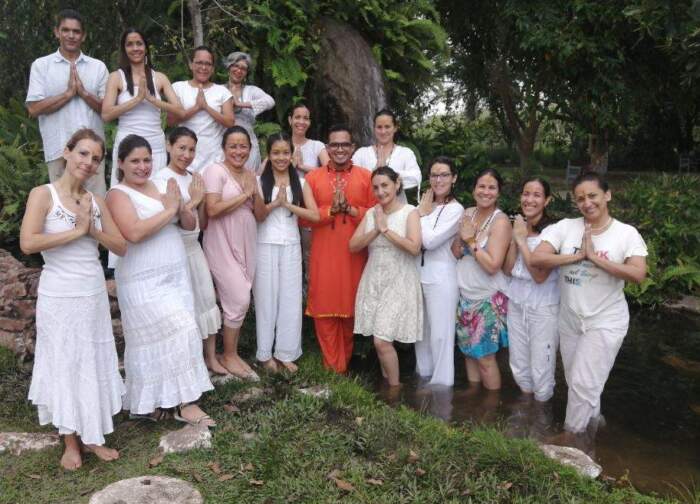 We have found that many students have improved during yoga, pranayama and meditation training and practice.
7) Who is your role model or idol that motivates you to be so positive in your life?
Waooo this question touched my heart, my family especially my mother is the pillar of my motivation, she has been a very great support since she saw all the physical changes I had, I weigh 118kg 11 years ago, currently, my weight is perfectly matched my height, both physical and thought changes have influenced my family's support.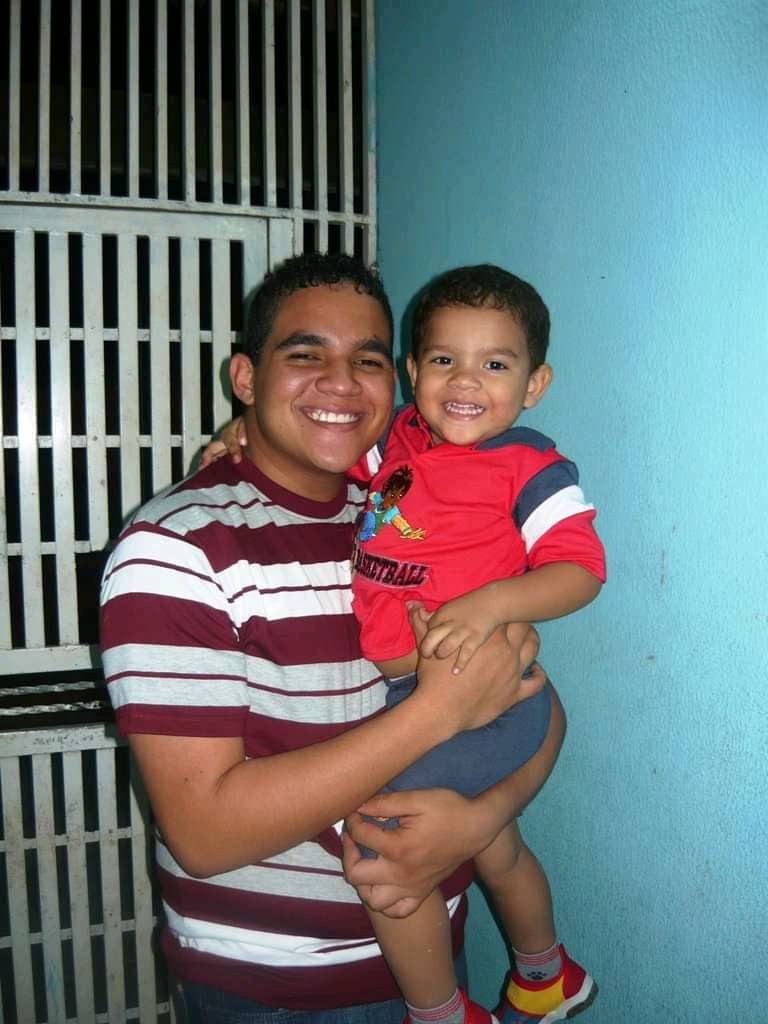 My teachers in Venezuela, taught me the Ashram life, to know and respect the Indian culture and its philosophy. The life of Master Iyengar, all the growth of yoga at a therapeutic level that he carried out, motivated me to help people achieve a greater state of well-being.
The stories of Indra Devi, Osho, Paramahansa Yogananda, Sai Baba of Shirdi, have been a source of inspiration.
8)  According to you, what future prospects do the Yoga School holds specifically speaking for the Indian diaspora?
India is the cradle of yoga, in our school we continue to learn about every aspect of yoga and likewise, we continue to teach all our students day by day. We are updated with new scientific knowledge to provide a better service.
Teaching the science behind the spirituality of yoga is part of our purpose, that is, to help students learn more about what happens in their body in each asana, pranayama, and meditation.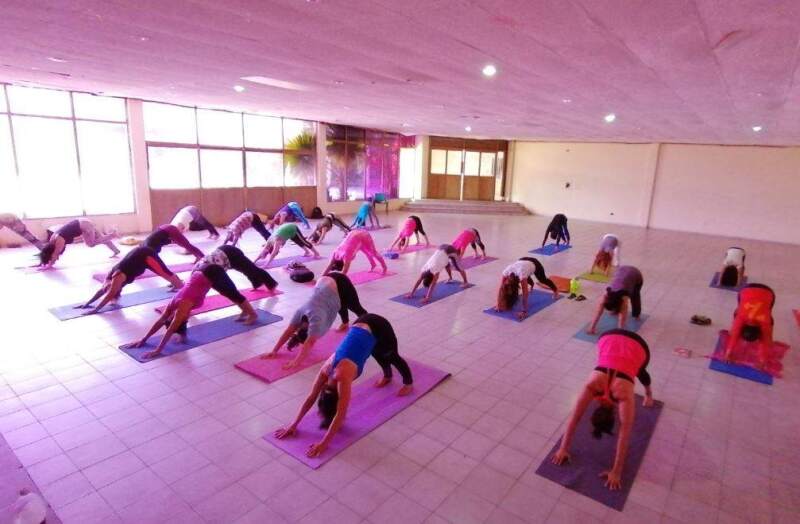 During my time in Rishikesh, I have found that many yoga teachers merit further study of anatomy, physiology, and emotional psychology. It's not about doing yoga just for the sake of it, it's about really delving into our inner selves with the right knowledge.
Knowledge is the vehicle that allows us to reach our inner being, it is very important to learn properly so that our spiritual path is more understandable. To make the practice of yoga more known in a personalized way, where each student and teacher has physical sequences, breathing work and pranayamas adapted to their health condition.
The future of yoga is therapeutic for those who already have health difficulties, also the future of yoga is to teach children, at an early age it is easier to connect with new knowledge and have a healthy life for life.
9) How different is your teaching methodology for the students who have enrolled in your yoga class as compared to other yoga schools?
We mainly teach physical sequences for each chakra, which allows each student to understand the different types of asanas, pranayamas, and meditation and their influence on each chakra, endocrine system, nervous system, and musculoskeletal.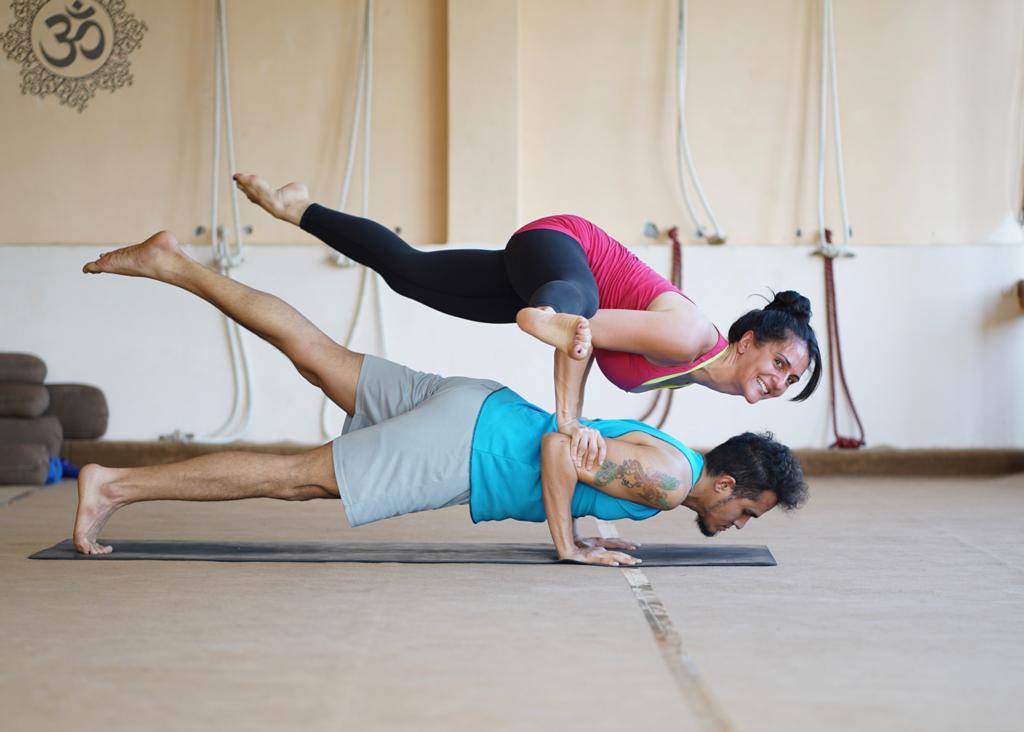 Additionally, our training of 200 and 300 hours is a minimum of 10 months of study, every weekend we carry out different modules and tasks that must be carried out daily. With more class time, students can delve deeper into knowledge.
Most of the other trainings are 1 month, psychologically, 1 month is not enough to understand the nature of yoga. Although 10 months is not enough time, 10 months with daily tasks can generate a major change in our students.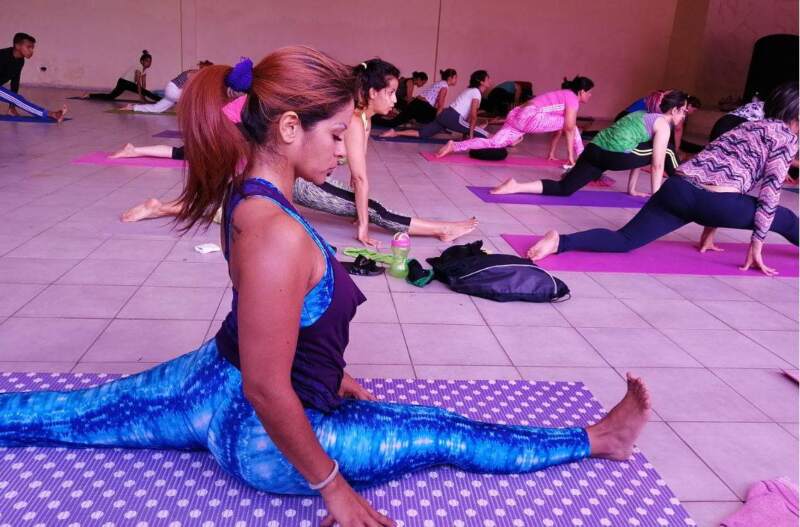 We do not force students to practice Ashtanga Vinyasa, we advise students to practice the style of yoga that is most suitable for them according to their physical condition, age, and limitations. We carry out practical and theoretical exams to the students who are trained with us to be yoga instructors.
Our commitment is with the well-being of the student, we do not care about the "perfect" asanas for us, perfection lies in alignment, concentration, and the principle of non-violence towards ourselves.
10) At last, what would be your message to the flamboyant youth of this country who wishes to make a wondrous future in Yoga?
In this time there is no time to doubt, no or no time to waver, it is time to do what really favors your body, mind, emotion, and spirit. Yoga and Ayurveda are the future of this world, both grant the necessary knowledge to live in peace of mind and connect with our divine essence. Always seek new learning, do not stop learning, seek different opinions, discern knowledge and live the experience. Teach what you have experienced, teach reality and not the fantasies that our mind produces. There will be moments where demotivation approaches but does not decline, all the answers are in you, only constant practice and love can give you all the real benefits.
–Interview covered by Abid Ali