After the death of Sushant, Suhsant singh rajput father KK Singh has broken his silence for the first time. He says that many people came to meet Sushant's death, but Kriti Sanon came to him and talked to him.
Actor Sushant Singh Rajput recently committed suicide by hanging himself on his flat on 14 June. Sushant Singh Rajput father broke his silence for the first time after Sushant's death and talked about his son. In an interview given to an entertainment portal, he told that after Sushant's death, actress Kriti Sanon met him.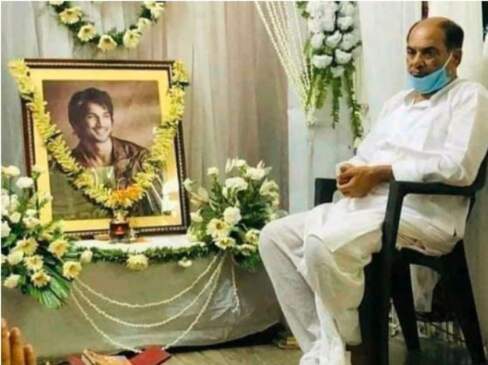 KK Singh, a father of Sushant Singh Rajput, gave an interview to an entertainment portal on Thursday. Where he has spoken about his son, his wishes, his childhood, and his wedding plans. Sushant's father says that Rajkumar Rao, Shraddha Kapoor, Varun Sharma, Ranveer Shorey, and many others had reached the crematorium to attend the funeral.
KK Singh says that Kriti Sanon had come and talked to him personally.
Suhsant singh rajput father KK Singh said, "There were many people, but only Kriti Sanon was received from us. She also talked with us sitting together. We were not able to talk but we were listening to what she was saying."
See More: Tejashwi Yadav and Tej Pratap arrive at Sushant Singh Rajput
KK Singh says that Kriti told him that Sushant was a very cute boy. With this, he said that many people had come to meet him. Everyone was wearing masks because of Corona, so he could not identify anyone.
Sushant's father also revealed that his son wanted to do a lot for Bihar.
He says that he wanted to build schools, colleges, hospitals, etc. in Bihar. Unfortunately, there was no time to fulfill those desires.