This week we got a wonderful opportunity to meet youth icon, model and celebrity dancer and choreographer Malika Baig (Artistic director at OL THAT JAZZ), she has been trained in various dance forms such as kathak from Pandit Shambhu Maharaj's kathak academy accompanied by jazz & contemporary at Shiamak Davar's Institute of Performing Arts & The Danceworx. Let us know about her choreography, Malika Baig dance academy OL'THAT JAZZ @_olthatjazz_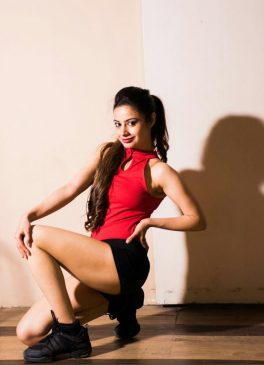 She has also been trained in styles at an advance level including chhau, bharatnatyam, hiphop & social dance forms, as a part of the Professional Dance Certificate Programme (PDCP) at The Danceworx, she has worked with choreographers like Bryan (So You Think You Can Dance Fame), Johannes (Limone Technique),
YOKO (contemporary & ballet, Japan) to name a few.


Here are few glimpses of the interview conducted!


1) Ms Malika Baig , could you briefly Introduce yourself to our Readers!

Hi Readers !
I am Malika Baig – an artist at heart , dancer and choreographer by profession. I am overwhelmed to have been given this platform by Janmat Samachar to connect with all of you and tell you something about my company Ol'That Jazz. It was formed in April 2009 with a vision to spread the joy of dance . With just 5 students and base studio at Saket this journey began with a lot of dreams hopes and aspirations. Today by the grace of almighty , love and support of all those associated with the company we have managed to successfully run our dance school at various studios spread across South Delhi. OTJ is one of the most trusted brands when in comes to quality dance education and giving its clients the best service. Malika baig Ol'That jazz is primarily into dance classes for children and adults of all age groups, wedding choreography, stage ramp and music video choreography and Corporate classes .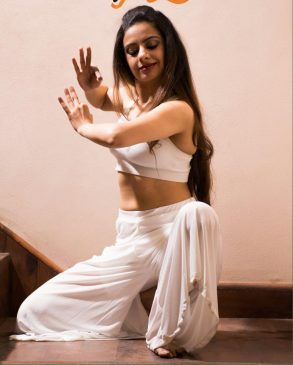 2) what inspired you to take dancing as profession instead of going for a wealthy corporate jobs ?

Music and dance were a part of me since childhood but I had no intentions of taking up dance professionally.
I was studying to be a lecturer in college and simultaneously dancing to keep myself fit and occupied. But an exposure in college dance society and then the training in Dance schools like The Dance worx and Sdipa polished my skill and eventually created my interest in pursuing it as a full time career.
8 best places in Kerala with pictures – You must visit once in your life

3) how much support did your parents and society gave you?

My parents have always been extremely supportive of my career choice. Irrespective of what the society thinks, says and believe they stand by me and my decisions like a rock. And trust me its not an easy task to raise an artist .. they guided me not just to be an artist but a fine one who not only works for oneself but contributes to the society as well.

4) Malika Baig Ol That Jazz(OTJ) is your Dance Academy that focuses on Quality Dance Education for all.
What has been the concept behind this Academy?

Dance academy Ol That Jazz – was formed with a simple vision of spreading happiness through the medium of one of most beautiful art forms DANCE !
When we started adding instructors to the company it broadened the vision and each one of them took the company to greater heights. From classes we moved on to taking projects of all sorts as mentioned above and a rich experience of over a decade in the industry just added to the glory of OTJ.



5) How many dimensions and services do Ol' That Jazz(OTJ) have ?

Choreographer Malika Baig said dance academy Ol'That jazz is primarily into dance classes for children and adults of all age groups , wedding choreography, stage ramp and music video choreography and Corporate classes .
Unique Places To Visit In Germany
6) what are your future endeavours for your Academy?

Online / Virtual classes is the latest medium of our classes that helped us stay connected with our students in these tough times of Covid.
And our future endeavours would be to build up a strong virtual platform for all our students / clients in India and abroad to get the best service from us.
We also look forward to add more instructors to the company and create work opportunities for budding artists and free lancers.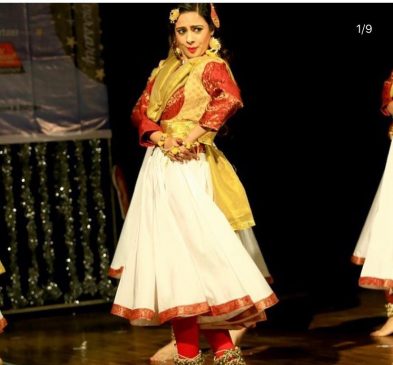 7) How much struggles did you face being a woman entrepreneur?

I have been extremely blessed in terms of not being exploited personally and professionally in the industry so far. And I feel empowerment is a gift that one should give to ownself and not expect from the society. If you are hardworking postive and have a strong self belief then the journey becomes a bit smoother. As they say – nothing comes easy in a platter , so every journey has its own hardships but if handled well brings the best out of a person .
Having said that .. as a woman entrepreneur I personally have never faced any discrimination on the basis of my gender. There were and are equal work opportunities for a woman in my industry atleast and thats a blessing truly.

8) what will be your last advice to the youth who wishes to make a prosperous future in Dancing Industry?

An advice should come from someone who is extremely senior and experienced. And I still consider myself as a learner who is constantly trying to upgrade to become a better performer / company leader … I would suggest and encourage all the aspiring artists who want to get into the field of dance to train themselves properly and work hard. Entertainment Industry has lots to offer but its hard to sustain as there is a lot of competition both healthy and unhealthy. Only a strong training background and sharp skills can help you sail through ..
Be positive, respectful to others , sincere in your efforts and then my Friend – THE SKY IS THE LIMIT !