Lush green tea plantations, serene winding backwaters and spice plantations are a few features that define Kerala as one of the most popular tourist destinations in India. Popular as 'God's Own Country' Kerala is a haven for travellers who come here to unwind in the salubrious climes, away from the concrete jungle. In a state where the topography ranges from cool hills to balmy sea beaches, Kerala is a sight for sore eyes. Here is a list of places which are a 'must-see' for all those visiting this tropical paradise.
BEST TIME TO VISIT KERALA:
The months between November and February are ideal for visiting Kerala.
WHY VISIT KERALA?
For pristine beaches and long coastlines, thrilling snake boat races, surreal backwaters, rich wildlife, unique art and architecture, variety of energetic dance forms, rejuvenating ayurveda treatments, aromatic spices, big and flavoursome multicourse meal, exotic destinations.
1. ALLEPPEY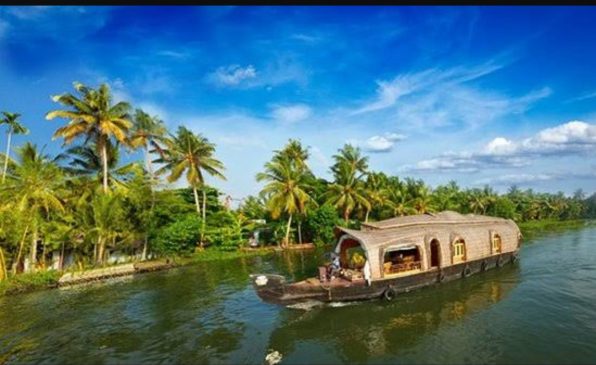 Alleppey or Alappuzha is best known for the world renowned backwaters of Kerala. The backwaters are a network of brackish canals, rivers and lakes that weave through half of the state of Kerala. One can cruise down the backwaters while enjoying the unique feel of the "Kettuvallams" or house boats which provide amenities including a taste of typical Kerala cuisine. For other curious travellers, there are several unique temples and churches which add more value to the picturesque beauty of Alleppey.
Where to stay: Ramada By Wyndham Alleppey, Tharavadu Heritage, Bamboo Lagoon, Treebo Tryst Palmyra Grand Suite
2. MUNNAR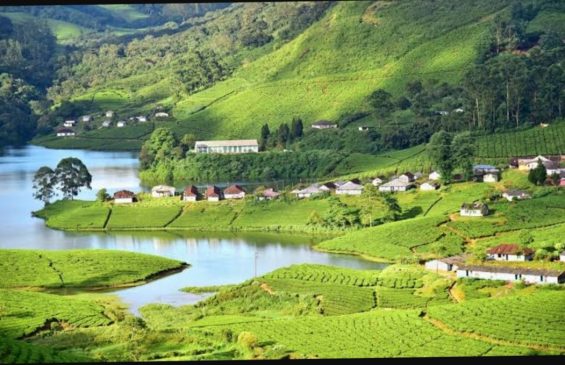 Munnar is considered one of the most beautiful tourist places in Kerala. Situated on the Western Ghats, Munnar is evidently one of the highest producers of tea on the Indian subcontinent. The view of undulating hills as the touch the clouds in Munnar rejuvenates your mind and soul. The town is flanked by a narrow patch of the Arabian Sea and The Western Ghats on the other side which makes Munnar a unique getaway from the city life. Palm-fringed backwaters, scenic waterfalls, sunny beaches, misty mountains and gushing streams, Munnar has it all!
Where to stay: Chandy's Windy Woods, Pallivasal, The Panoramic Getaway, Forest Glade, Devonshire Greens
3. VARKALA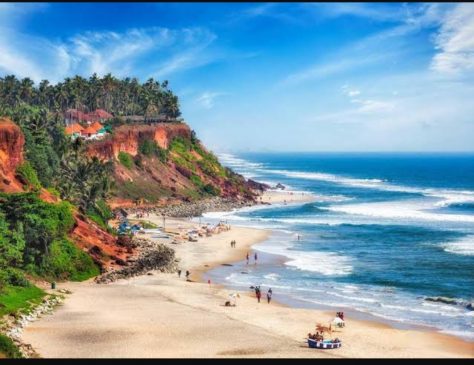 Varkala is a coastal town in the southern part of Kerala known for the unique 15m high 'Northern Cliff' adjacent to the Arabian Sea. It is popular for its hippie culture, shacks on the cliff serving great seafood and playing global music and the samadhi of Kerala's saint Sree Narayana Guru. Varkala is also known for Jardana Swami Temple, also known as Dakshin Kashi. Varkala has some of the best pristine beaches, hills, lakes, forts, lighthouses, natural fisheries and springs – all of this together makes this town a little paradise.
Varkala is also an important religious place in Hindu culture. Adorned with many Hindu temples, it welcomes many religious travelers and heritage lovers to its seams with open arms. With so much packed in a single city, Varkala is certainly fit to be among the best places to visit in Kerala.
Where to Stay: Zostel Varkala, Quality Inn, Varkala Cliff Villa, The Lost Hostel, Short Giraffe Hostels
4. KANNUR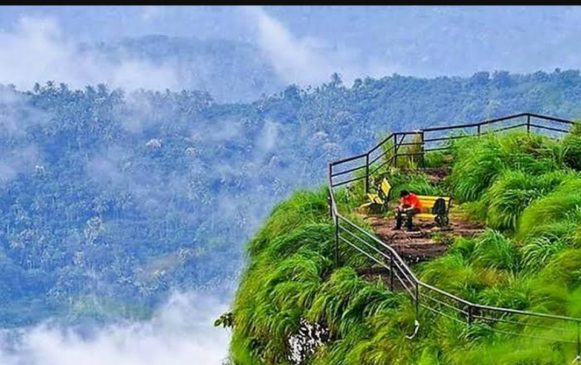 Kannur was previously a very important British trading centre in the south, hence much of the city still carries the aura of Colonial times which is mixed in with the local flavour of Kannur. You can explore St. Angelo Fort, walk along the Payyamabalam Beach, spot some wildlife at Aralam wildlife sanctuary or take a ferry ride over the Laccadive Sea. Kannur is a destination for everybody.
Where to Stay: Hotel Blue Nile, Central Avenue, Broad Bean, Sea Breeze Beach Inn, Royal Omars
5. THRISSUR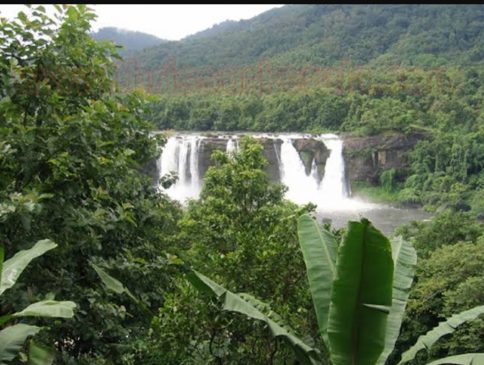 Thrissur was previously the capital of the Kingdom of Kochin, however, now it is considered the cultural capital of Kerala because of its spiritual, cultural and religious leanings throughout history. One can visit an array of beautiful temples and churches that become a hub of activity during the festive period in the city. When in Thrissur, you must try the delectable Vellayappam which is a type of a rice hopper, a speciality of the city.
Where to Stay: Hotel Niya Regency, Kochi Marriott Hotel, KPM Tripenta Hotel, Hotel Abis Grand, The Mayberry
6. WAYANAD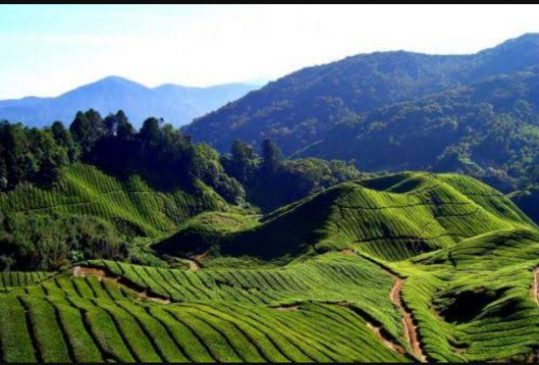 One of the prime hill stations in the south, Wayanad boasts of production of tea, coffee, cardamom, pepper and other spices. The region is populated with many natural marvels such as waterfalls, caves, lakes and dams which you are bound to enjoy the cool weather of Wayanad. Do visit Muthanga Wildlife Sanctuary which is home to wildlife species like the Spotted Deer, Bison, Cheetah and Bears.
Wayanad means the land of paddy fields in Malayalam. Wayanad is one of the greenest tourist places in Kerala. Enriched with godly beauty, serene atmosphere and rich culture, Wayanad tourism is a perfect mix of nature and man-made heritage. Being home to some of the most lush green vegetation, Wayanad is one of the most refreshing forest places to visit in Kerala.
Where to Stay: Arayal, Banasura Hill, Wayanad Wild – CGH Earth, Mount Xanadu
7. KOVALAM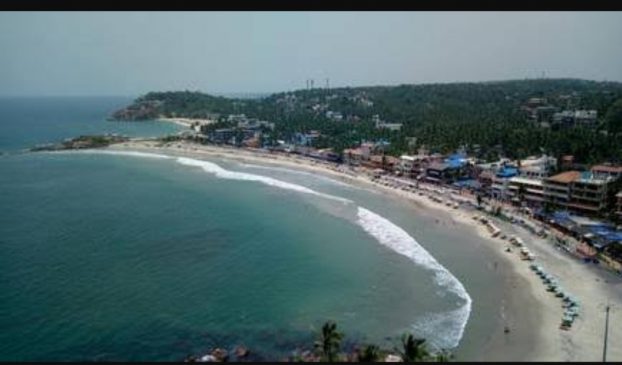 Sink your feet into the warm sandy beaches of Kovalam. There are numerous coconut trees here as far as the eye can see, add to that prime resorts surrounding lush green vegetation and you've got yourself a popular tourist destination. Kovalam beach, one of the top Kerala beaches, is famous for its New Year celebrations, deep strong massages, Ayurvedic treatments, sunbathing fests, and water sports like parasailing. It has a crescent-shaped coastline which is always buzzing with activities. People from different countries, cultures, and states come together and add to the beauty of the place.
Where to Stay: Hotel Jasmine Palace Kovalam, Hotel Samudra KTDC, Jumayira Residency, Kovalam Beach Hotel
8. THIRUVANANTHAPURAM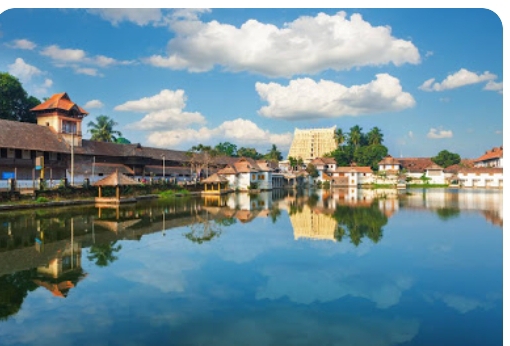 Otherwise known as Trivandrum, this city is the capital and presumably the most culturally affluent part of the state. Trivandrum has played host to a variety of rulers who have all left behind a mark over the city. Rapid development has not hindered the unique heritage in the form of the architecture and the culture that is still embodied by the city. The Kowdiar Palace, which was previously the official residence of the Travancore royal family, is particularly a must-visit in the city.
This largest city in the state has many tourist spots, exotic beaches and much more. It is also one of the finest cities to live in India and hence it is also rightly called Economic Capital of Kerala. With so many places to visit, it attracts tourists from all walks of life.
Where to stay: The Travancore Heritage Beach Resort, Hilton Garden Inn Trivandrum