These days, divorces are a common thing and with Bollywood having a list of marriages going kaput, there have even been divorces in the television industry too, over the years. With the television industry having a long list of divorces.
Shweta Tiwari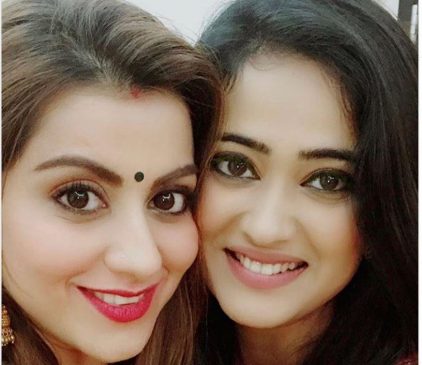 Shweta Tiwari was first married to actor Raja Chaudhary from 1998 to 2012. The actress suffered physical abuse in her first marriage and has daughter Palak Tiwari from her first marriage. Tiwari once again found love in actor Abhinav Kohli, until things went kaput between the couple when the actress filed a case against him for domestic violence. Abhinav and Shweta tied the knot in 2013, are currently separated and are parents to son Reyansh Kohli.
Dipika Kakar
The actress was first married to Raunak Mehta from 2013 to 2015. After her divorce with Mehta, Dipika found love in actor Shoaib Ibrahim and went on to tie the knot with him in 2018.
Tanaaz Irani
Tanaaz Irani got married to theatre artist Farid Currim at a young age and went on to be a mother to daughter Zianne at the age of 20. Later, Tanaaz fell in love with current husband Bakhtiyaar Irani and went on to tie the knot with him in 2007. The couple is parents to son Zeus Irani and daughter Zara Irani.
Gautami Kapoor
Married to actor Ram Kapoor currently, actress Gautami Kapoor was first married to the commercial photographer, Madhur Shroff. Gautami met hubby Ram Kapoor while shooting for Ghar Ek Mandir. The couple fell in love and eventually went on to tie the knot in 2003. Ram and Gautami are parents to kids, daughter Sia and son Aks.
Chahatt khanna
This beautiful actress was a victim of physical abuse and mental torture in her marriage. Khanna was first married to Bharat Narsinghani from 2006–2007 and went on to find love again in Farhan Mirza. Chahatt tied the knot with Mirza in 2013, and the couple divorced in 2018. Chahatt is a mother to two daughters Zohar and Amaira with ex-spouse Farhan Mirza.
Shweta keawani
Shweta Keswani was first married to American actor Alexx O'Nell from 2008 and the couple got divorced in 2011. The Kahaani Ghar Ghar Kii actress found love in New York-based lawyer, husband Ken Andino and tied the knot with him in 2012. The couple is blessed with a lovely daughter.