Top 5 beauty ios and android AR apps : Makeup is something that every girl likes and most girls do makeup on a daily basis. There are thousands of videos on YouTube to learn makeup and get updates of trendy styles and makeup. Those videos guide properly, but there is only one issue that makeup look good on you or not that's why some girls are afraid of trying new makeup. Are you afraid of trying a new makeup style on your face or looking to explore new kinds of makeup styles? There are many beauty and makeup apps to help in these cases. Lets know about Beauty camera, India Selfie Camera, Perfect 365, B612, Retrica.
Here are some Makeup Apps and made a list of best makeup apps for Android and iOS. These apps offer AR to give you a real-time idea of how a makeup or beauty style will look on your face. You can try several kinds of makeups and hairstyles on your photos and see the changes in real-time. When you are satisfied, you can apply that on your face for real. Few of these apps also connect you to professional makeup artists if you want.
Top 5 beauty ios and Android apps
Let us know about some beauty AR apps on ios platform which are top 10.
1) Retrica
It is one of the most popular and used photo editing and beauty android apps on both iphone as well as android. The app is loaded with a powerful filter like the real time filter feature that gives you a perfect selfie.
Features-
* The app has text options, that allows you to enhance the picture with quotes and drawings. App supports GIFs selfie collages, live videos and a huge collection of stickers.
* Retrica is also a social network that gets you into the Instagram groove with tons of filters and allows you to share photos on Facebook and other platforms directly from the app.
* Retrica is a camera app with a variety of filters for saving your best moments. You can take fabulous and breathtaking photos and selfies!
* Retrica also provides a variety of aspect ratios, zoom blur effects and time stamp, so you can create original and authentic contents. It is easy simple and fascinating.
2) B612
B612 combines beautification with fun. This beauty app has over 1,500 variety stickers that will make you look way cuter in your selfie. If your device supports augmented reality features you can see the little cute characters come to life.
You can also draw or add strokes to your pictures and make a video of your artwork at the same time. Cool, right?
Features-
* The app has Real-time beauty effects to get the perfect shot at once
* You can create quality music videos.It has diverse effects and playback speeds for more dynamic music videos
* Easy-to-use slider to find your ideal face shape
* You can create collages in which you can see all your best moments in one place
3) Perfect 365
Perfect 365 is also a popular makeover app that offers full virtual makeup. You can use the app to change your style with tons of options available for face and hair. Many of these options are created by professionals.
Features-
* This app comes with more than 20 makeup and beauty tools to get a personal style. There are also more than 200 pre-set hot styles to try on a single tap.
* You have unlimited custom color options with the Pro Color Palett
* There are also video tutorials from YouTube artists for recreating the virtual looks on your face for real.
In case you want a professional service, the app also lets you connect with a pro makeup artist near you.
* This app also offers Daily makeup and fashion tips along with Beauty and fashion product recommendations.
* You can save and share your looks via Facebook, Twitter and Instagram
4)Beauty Camera
This beaty app is designed for android users. With hundreds of built-in filters categorized on the basis of various themes, now you can beautify your selfie within minutes. Similar to other beauty apps this one also comes with stickers. If you want more you can download them for free from online.
"Beauty Camera" is designed to make your photo look more beautiful
Features-
* This app has full control of camera operation is given to the user from adjusting flash to the resolution of the photo
* In this app Brightness, saturation, contrast, etc can be adjusted as required
* In this app Background can be edited and you can also add text
* You can compare the effect with previous photo
* You can share images with your friends via facebook, twitter, email etc.
5) India Selfie Camera AR app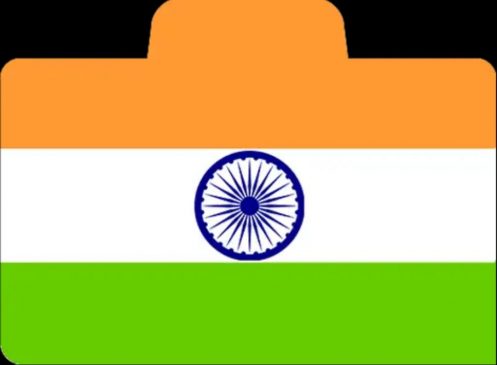 Indian Selfie Camera is made in India. It can make your selfie & photo more artistic & beautiful with filters, effects & beauty.
With Indian Selfie Camera you can create beautiful and Artistic selfie & photos with Selfie filters, skin smoother and Retro effect.
TikTok, Shareit, UC browser ban in India including 59 Chinese apps
Features-
* Indian Selfie Camera can retouch and filter your pics to create beautiful photos.
* This app has diverse range of live filters, designed specifically for selfies & photos ! These filters will make your skin look fabulous.
* By amazing sketch, vignette and retro
By amazing Sketch and vignette and retro Filters you can Make your photos & selfie look more beautiful & Stunning!
* In this app you can take your photos & selfie silently with silent camera!
* Beauty camera adds a radiant complexion for perfect face and selfie pics! You can retouch photos to adjust skin tone, add filters, easily remove wrinkles.