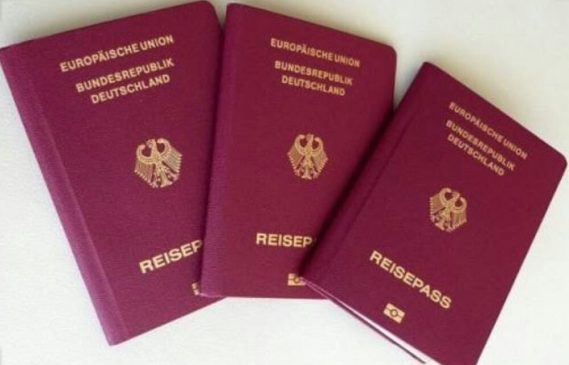 New Delhi, The corona virus isolated all parts of the world. Married people also got separated and have not been found yet. Many such loving couples are also looking for the lockdown to open completely.

So that he can reach and meet his lover or girlfriend by flying. In this direction, Germany has now taken the first step in the list of European Union (EU) countries. It is believed that with this step of Germany, the rest of the world will also learn something and will make rules keeping such people in mind.

People living in foreign countries will be able to reach Germany

Now non-married partners can also come to Germany from countries outside the EU and meet their partners living in Germany. The German Interior Ministry, announcing this, has placed a condition to prove to them that their relationship has been going on for a long time. For this, loving couples have to present such documents in front of the ministry, which shows that they have lived in the same house together or have been meeting each other face to face in Germany. The invitation letter must also be officially sent on behalf of the partner living in Germany and a separate document must be signed by both partners stating that they are in a love affair with each other.

Mandatory testing and quarantine rules have to be followed

The list includes many countries outside the EU, including countries that are currently considered "high risk" due to corona. Partners coming from such areas and countries will also have to follow mandatory testing for corona and quarantine if required. Currently, the US, Turkey and Iran are on the list of high risk countries. Different German states have slightly different rules for this and the Ministry of Home Affairs has appealed to every traveler to understand the rules of that state well before arriving.

Recognition of couples living in live in Germany as married couples

In Germany, however, loving couples living together in a house are recognized as married couples in the eyes of the government. The same rules of income tax also apply to them, but this similarity in the situation of epidemic caused due to corona virus did not apply. Since March, many people living in Germany were not able to meet their girlfriends and boyfriends, who are from outside the EU, but the partners of married people were allowed to return to Germany.

Ran online campaigns

Already, many couples of the epidemic were troubled by anxiety, loneliness and uncertainty. To change this he also ran some online campaigns like #LoveIsEssential and #LoveIsNotTourism. As part of the "Love Is Not Tourism" campaign, non-married couples were demanding that they be allowed to travel as they wanted to go not to roam but to meet their partners.

Sweetheart visa will be issued

Such a visa is also colloquially called a Sweetheart visa. A few days ago, the European Union appealed to all member states to consider giving visas to loving couples. The first European countries to open the way included only eight countries, including Denmark and the Netherlands. Germany's move, currently headed by the European Council, is expected to inspire the rest of the member countries.