Sushant Singh Rajput Koffee with Karan: After the death of Sushant Singh Rajput, the debate on nepotism i.e. nepotism on social media had gained momentum. People began to believe that Sushant was sidelined by Bollywood insiders. Karan Johar is considered to be the flag bearer of nepotism in the film industry.
Why Sushant Singh Rajput was not invited on Koffee with Karan is a big question mark on nepotism. After Sushant's death, he was trolled on social media for 10 consecutive days. A case was filed against him in Bihar. The effect of all these things is now visible on Karan Johar. He has resigned as a board member of the MAMI- Mumbai Academy Of Moving Image.
See More: Emraan Hashmi chose Sushant Singh Rajput over Varun Dhawan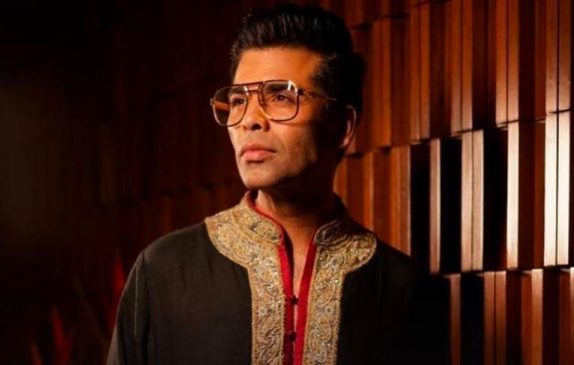 According to reports, Karan Johar has sent the mail of his registration to the film festival's artistic director Smriti Kiran. Taking cognizance of the matter, the chairperson of MAMI, the film actress and Deepika Padukone, a close friend of Karan, talked to Karan about his decision. He asked them to reconsider that.
See More: Inder Kumar wife Pallavi Kumar revealed secrets about Nepotism
But Karan has made up his mind. Apart from Karan, filmmakers like Zoya Akhtar (Zindagi Na Milegi Dobara), Kabir Khan (Bajrangi Bhaijaan), Siddharth Roy Kapur (film producer), Vikramaditya Motwane (Udaan) and Rohan Sippy (Nautanki Sala) are members of this board.
The reason behind Karan Johar's move is his friend in the film industry. According to the news, Karan has felt bad about this when he was being trolled so much. He was being called good and bad, then none of his colleagues in the industry has come forward to defend him. While his trolling is due to giving the same film people work in his film.
This is not the first time, however, that the impact of Sushant's death and related trolling has been shown on Karan Johar. After the death of Sushant Singh Rajput, the post which Karan had posted on social media to bid him last farewell, all this shame and shame started from there. Nepotism in Bollywood is not less.
See More: In Indonesia, fans gave Sushant Singh Rajput a tribute, played this beautiful song in the park
People said that when Sushant was alive, he did not give films, did not help, and now has come to express fake sorrow. After this, Karan un-followed every Bollywood celebrity on social media. Now they follow only 8 people on Twitter. Four of these handles are associated with his production house.
From Bollywood, he is only following Amitabh Bachchan, Shah Rukh Khan, and Akshay Kumar. Because all three superstars are self-made, that is, they have come from outside and have made a place for themselves in the industry. The last name in Karan's following list is that of Prime Minister of India, Narendra Modi. Nepotism is always there fro starting in Bollywood films.