Islamabad: Pakistan Foreign Minister Shah Mahmood Qureshi on Wednesday accused India of diverting the attention of its opposition from the border dispute with China. There is a conspiracy to attack his country. Pakistan fears surgical strike in 2020.
See More: Pakistan Science and Technology minister Fawad Hussain does not know the difference between sun and lunar eclipse
India's position is clear
India had told Pakistan a day earlier than it should cut the number of employees in its High Commission in New Delhi. Qureshi while talking to the 'Geo Pakistan' channel said, "India's position is clear because it wants to divert attention from its border dispute with China towards Pakistan."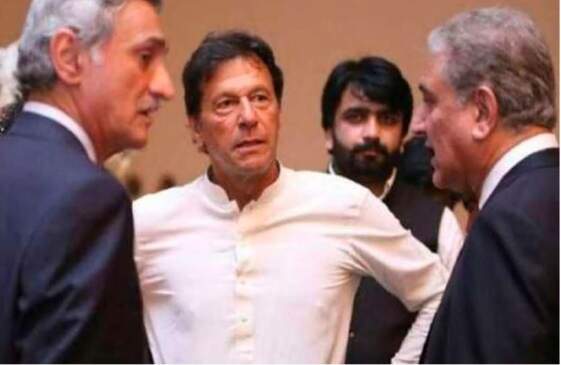 Qureshi claimed that India is looking for an excuse to launch a 'false flag operation' (a hostile action in which the identity of the action maker is unclear) against Pakistan, but he did not provide any details nor provide any evidence.
Referring to the Narendra Modi government's criticism of the border dispute with China and the incident of 20 Indian soldiers being martyred in the Galvan Valley, he said, "The opposition in India is raising questions that their government cannot answer."
Qureshi warned India to refrain from attacking any of their countries, saying that Pakistan would respond with full force if it "does the audacity"
Mahmood Qureshi said Pakistani employees in India were harassed
Qureshi said that India has made baseless allegations of espionage against Pakistani diplomats in New Delhi. Along with this, he alleged that Pakistani employees in India were harassed and their cars were chased by the authorities. Mahmood Qureshi said that Pakistan not only condemned the allegations but also dismissed them.
He said that the in charge of the Indian Mission in Islamabad was summoned on Tuesday and he was told that Indian employees would be treated in the same way. Mahmood Qureshi said, "We asked him (Indian High Commission in-charge) to cut his presence (in terms of the number of High Commission employees) by 50 percent because of this one-sided policy."
He said, "If the Pakistani employees return home, then the Indian employees also have to go back."
Supporting cross-border violence is a part of its policy
It is noteworthy that on Tuesday, India directed the New Delhi-based Pakistan High Commission to cut its workforce by 50 percent, saying that it would withdraw the staff from Islamabad in the same proportion. The Foreign Ministry had issued a statement saying, "The behavior of Pakistan and its officials is not compatible with the Vienna treaty and the bilateral agreement on diplomats and embassy personnel". The Foreign Ministry said, 'On the contrary, supporting cross-border violence and terrorism is a major part of its policy. Therefore, the Government of India has decided to reduce the number of employees of the Pakistan High Commission by 50 percent in New Delhi. Now Pakistan fears surgical strike 2020.