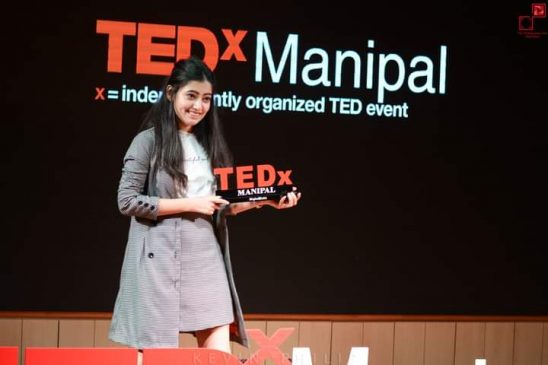 This week I got wonderful opportunity to interact with a beautiful young Lady who has started her initiative of helping out children and educating them about the hapless menace of Child sexual abuse of different sections of the society , her NGO "Our Voix" is gradually gaining popularity among the youth.
Let's find out What Ms Megha Bhatia, the founder of "Our Voix" has to say about it.

Here are glimpses of the interview.

1) Megha Bhatia, introduce yourself to our audience

I am Megha Bhatia, a social entrepreneur. I am the founder of Our Voix,an organisation working on the prevention of child sexual abuse. I have done my LLM specialization in Human Rights from University College London. I have been researching on prevention of child sexual abuse and working on the same at the grassroot level.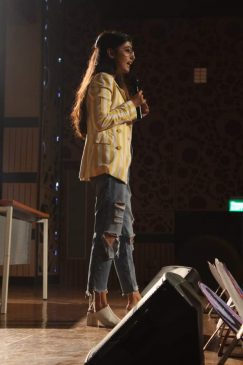 2) I have heard about your social initiatives, tell me more about it.

Our Voix is a volunteer based youth led organization which works on child sexual abuse prevention. We have been conducting various workshops, training teachers, building resources such as comics and animated videos in different languages to ensure that teachers have the capacity to prevent child sexual abuse.

3) How do you plan to eradicate the cause of child sexual abuse in India?

By working on prevention, if we teach a child how to say NO in 90% of the cases sexual abuse can be prevented and prevention is the need of the hour. We are also developing Digital content to build the capacity of teachers and stakeholders to ensure that they are able to identify the early warning signs on child sexual abuse and prevent it. During the covid time, calls to child helpline have increased and children are more at risk, thus it is important that they are provided with preventive education.

4) What will be your future plans regarding your NGO, do you wish to launch any branches in other states?

We are training people from different states in India. So far we have trained volunteers from 11+ states. Yes, we are planning to expand to other states and have our volunteer base in London, USA as well. We plan to launch animated videos on this subject to ensure that it reaches out to the last child and build content which is inclusive and in sign languages.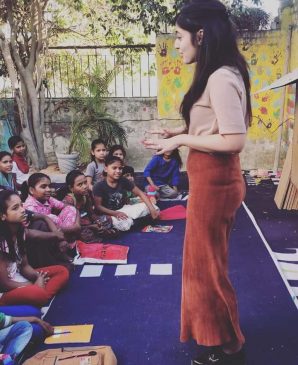 5) How much support you parents have provided you?

My parents have been very supportive. When people around me were opting for corporate jobs, it was my Dad who believed in my vision and my dreams. He even encouraged me to pursue LLM in Human Rights, a field which is not much recognised in India. It is the support of my family and me believing in my dreams that has played a very important role in my life.

6) what motivated you to come to India and start this wonderful Initiative of prevention of "child sexual abuse" . You could have easily Landed in a wealthy Corporate job in London?


Child sexual abuse is one of the worst things that can happen to a child. It is so traumatising for a child, the experience never leaves the child even when the child is an adult. Hearing thousands of survivors talking to me about their stories of how they were sexually abused and interacting with about 16000+ children, was enough to shake me up and make me realise that it is an issue on which I have to work and ensure that children are safe.



7) Your last advice to the youth who wishes to make a future in serving the society and thinking of starting there own NGO in India?

My last and first advice to the youth is that social entrepreneurs can do good for the society and be sustainable at the same time. There are times when we are hesitant to charge for our services because we feel that we cannot charge because we are a nonprofit organization, but it's high time that you start charging for your services and for the kind of work that you have been providing. The youth is not just the future of the country but the present too, it's time that the youth come together and raise voice against the social issues. When youth are going individually it is less powerful but when we are going in a team we are more powerful. It is worth mentioning the example of our organisation, we are a strong volunteer based organisation and every single contribution made by the volunteers makes an impact and whatever we have been able to do the efforts that we have been able to make is possible because of the dedication and commitment of our volunteers.