New Delhi | On the occasion of Republic Day, clashes between protesting farmers and police were seen at different places in the national capital. Meanwhile, a large number of protesting farmers reached Lal Quila during their 'Tractor Rally' and hoisted the flag of farmer organizations here. The farmers reached the ramparts of the Red Fort, where the Prime Minister addresses the country by hoisting the tricolor flag on Independence Day. Farmers hoisted the flag of peasant unions here. During this, there was an attempt by the police to stop and explain them, but the agitators did not consider them.
With this, thousands of farmers riding on tractors and motorcycles reached the busy ITO intersection and started trying to march towards India Gate. During this time, a 'cat-mouse game' was seen between the farmers and the police.
Police and other security personnel stationed at Lal Qila also had to lathi-charge the protesters.
Some youths placed flags on the ramparts of the 17th-century landmark and waved saffron flags along with a religious symbol. Later, some of these farmers went further and planted the flag of the farmers union, where a big tricolor was waving.
After some time the security personnel was successful in removing the farmers from the ramparts of the Red Fort, after which they also clashed with the police. Many farmers and policemen were injured during this period.
After this, the farmers left the Red Fort area and headed towards Central Delhi.
Earlier, a young farmer was killed near the ITO intersection in central Delhi for unknown reasons. Fellow farmers sat on a dharna at the scene with the dead body of the deceased, who was a resident of western Uttar Pradesh.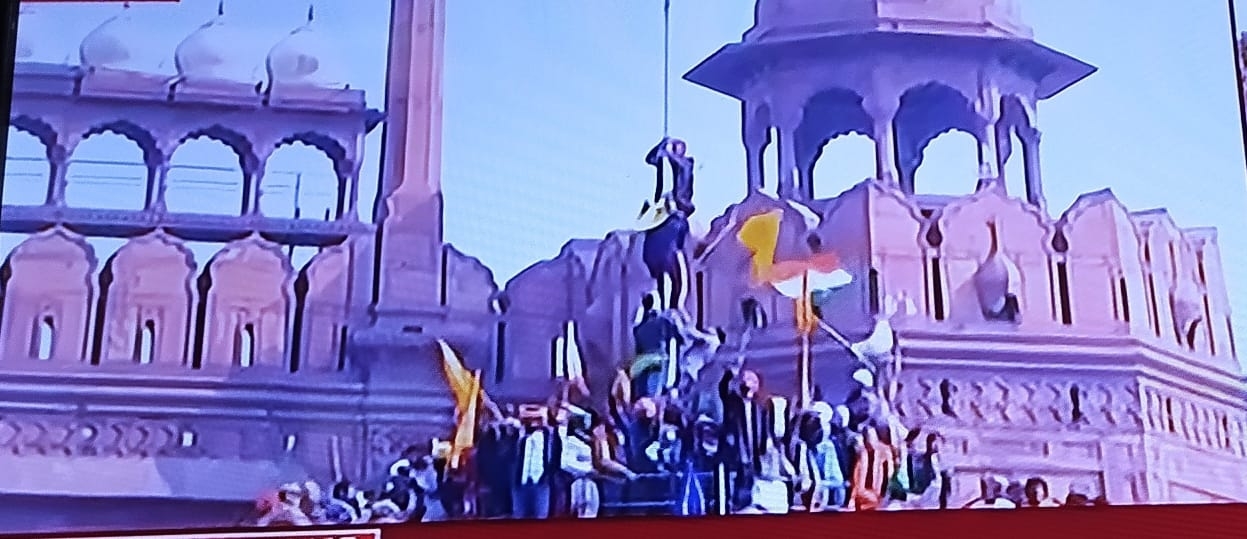 Earlier in the day, chaos erupted near the ITO intersection in central Delhi, as hundreds of farmers rallied there. The protesters at the scene also forced the security personnel to flee.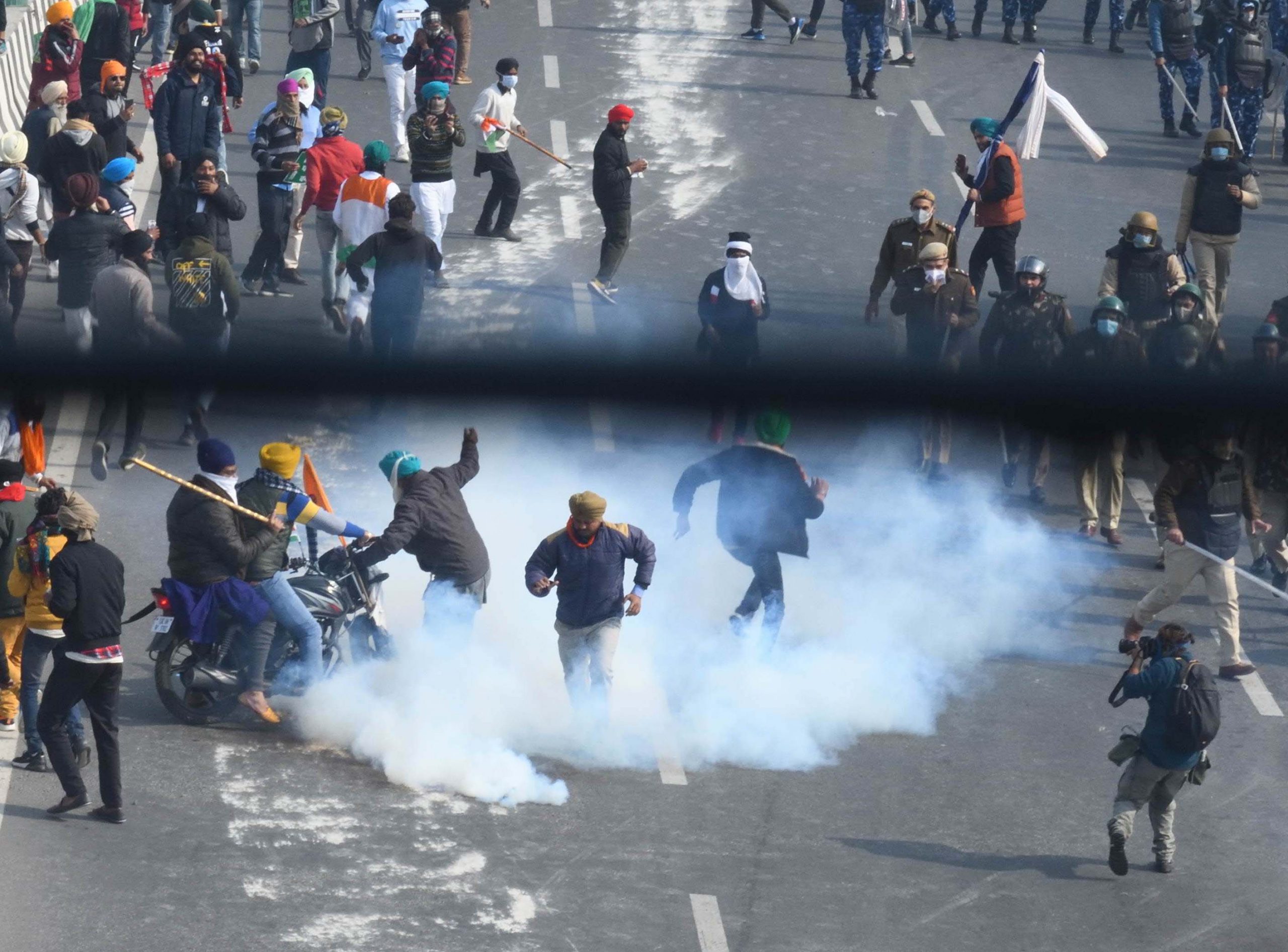 In another video clip, farmers can be seen chasing foot policemen with tractors. Apart from this, one can be seen trying to push a DTC bus parked on ITO road with a tractor.
The police fired teargas shells and lathi-charged the protesters to overcome the situation, as the farmers were adamant to proceed towards the Red Fort and Central Delhi.
Later the Rapid Action Force and the Border Security Force were also deployed at the ITO intersection.
After the tussle with the police, the farmers headed to Deendayal Upadhyay Marg, which houses the offices of Aam Aadmi Party (AAP), Delhi Congress and Bharatiya Janata Party (BJP).