Maroof Hilal Sofi, son of Hilal Ahmed, hails from saffron town pampore. Maroof Hilal has won fourteen gold, nine silver and three bronze in his field. Kashmir's pulwama district has outshined in manipuri style martial art, Thang ta and secured a place in the list of senior state players of the sport.
A teenager Maroof Hilal serves as an inspiration for other teenagers of his area by emerging and promising athlete who has won many medals at national level and state level. Maroof was selected for internationals but due to Covid 19, the competition was called off. Before going further let's see some pictures of Maroof Hilal.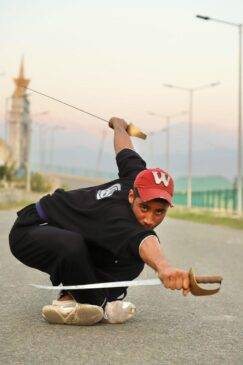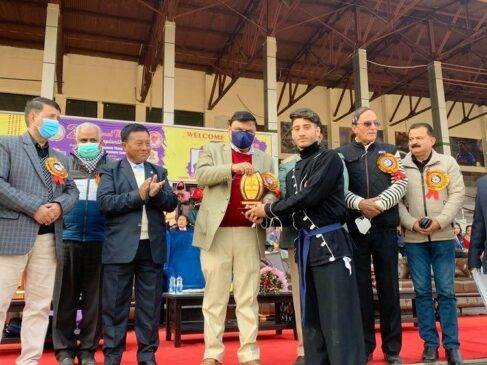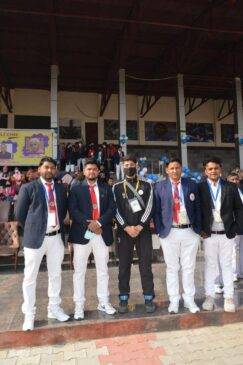 If we talk about his journey then, He started his journey in 2014, when he was just 12 years old. One day From his school some players were selected for district championship and he was among them. Maroof Hilal played his first district championship in international school Patal Bagh, where he secured a silver medal.
Maroof said, After that day i got too fascinated to know much more about this game and want to get well prepared in this field of sports. After that he participated in state championship and finally got a Gold medal. then, he was selected for national level, where he got a silver medal.
Maroof is very much fortunate as he got best possible concern from his parents from beginning, without support he wouldn't have reach to this level. Maroof added, After that all this got repeated to try my level best for district, state. Again was selected for national and secured again gold medal.
Being district best fighter, he became a coach of pampore Thang ta club, state official.
Maroof added, As the game is treated equally by girls and boys, especially girls should take an active dreaded for self defense.
At last, let's wish him a bunches of luck ahead.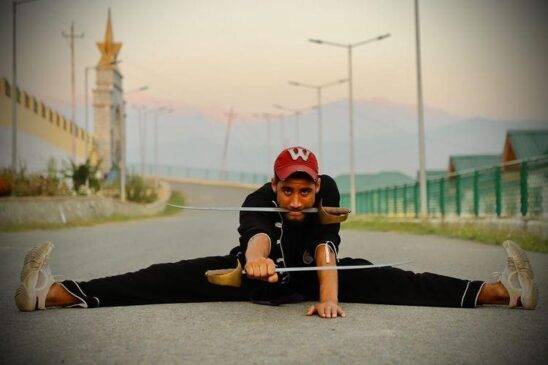 contact details;
instagram_ maroof_hilal_sofi
https://janmatsamachar.com/author/pakeezabashir/?amp