Shariya Manzoor an Athlete from South Kashmir: Shariya Manzoor, daughter of Manzoor Ahmad Wani, hails from Nehama Pulwama (south Kashmir). Shariya Manzoor is studying in Govt. Degree College Pulwama. She was interested in sports from childhood and then take part in boxing and got a medal, that was her first attainment and that attainment give her more courage to go ahead.
19 years old Shariya Manzoor won two 2 silver medals in UT boxing championships as well national gold medalist in thang soo doo and also participates in belt wrestling. She has also won a Silver medal at state taekwondo championships and participated in the belt wrestling championship. Being a girl it was very arduous for her to take a part in boxing because of societal oppression but she is Challenging all odds she had chosen the sports field at a Young age and has won many gold medals in boxing. Before going further let's see some pictures of her.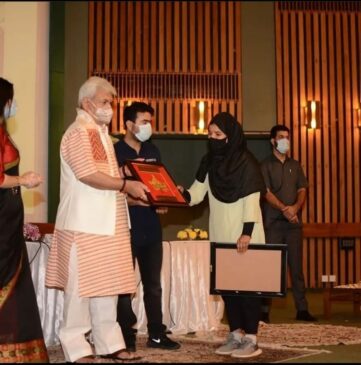 Her journey starts from 2018 when she was in 11th grade. She was playing badminton before with her father then, she thought of taking part in sports and used to go Indore stadium for practice. There, she thought i should prefer martial arts . Now after three years she again start her carrier in boxing which is her natural game but want support from Sports Council & where she can prove her abilities. But still she didn't got a bit assure from sports even she left her own district and used to Srinagar but when she go for playing they said to her "you are not allowed to play her as you are from Pulwama district". She felt much disappointed but isn't it inspiring that she didn't even think about giving up rather prepared herself for further difficulties, awkwardness.
Shariya Manzoor endured all odds She has earned a name in the field of sports through her brilliant achievement's so far she had two gold and one silver in Thang-Ta. She has represented Jammu and Kashmir on a national level many times and received young leadership award by LG Manoj Sinha.
None of the professional coach for boxing is available as she is learning at Lion's Den which is Private Academy in Pulwama, and it's much difficult to learn without a support/ guidance. Shariya Manzoor said, "If a Govt Coach will be available there are other girls which will earn a name in boxing not only in Pulwama but whole South Kashmir".
Shariya Manzoor says, I'm requesting to every parent that if your daughter wants to take part in martial arts please let her go and support her so that she will be able to fulfil her dreams and I'm requesting to administration that please provide us every type of facilities in sports. Shariya Manzoor added, if you want to achieve something in your life then don't think about consequences and societal oppression because these are enough points to feel discouraged and think about giving up.
federation gold medalist (Thang_Ta), federation participation (Thang soo doo), National gold medalist (Thang_Ta), National silver medalist (Thang soo doo), National belt wrestling participation, Two times silver medal UT boxing championship.
Now let's wish her a lots of luck and give her more and more support so that she'll never even think about regret rather feel proud…Thank you.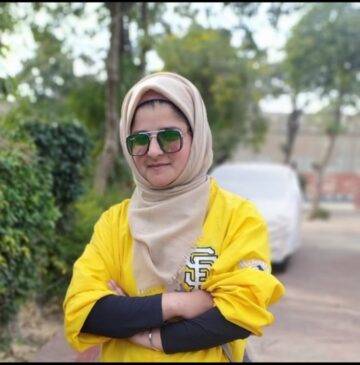 contact details
Instagram: shariya_manzoor