M ovies are a powerful medium to create awareness about events that have gone down in history. Some of these movies are based on events that have created a lasting impact and deserve to be glorified through visual media, while other incidents are gruesome in nature but still need to be talked about to bring out the truth of the crime or the attack. Let us know the Bollywood movies or films based on real life true stories and inspirational movies based on true stories of 2020.
There may have been a time when action and romance were the two major money spinners in the Bollywood film industry. However, a new wave of modernism and content-driven films has swept over the industry, prompting filmmakers to pursue inspirational based on real people and their surreal acts that earned them a place among the greats.
Many filmmakers of the Bollywood industry have received heavy criticism for showcasing films to the audience that lacked rich content and are more commercial focused. However, Bollywood at the same time has been blessed by filmmakers who have created movies based on real-life stories and did complete justice to them. Here's our list of the 10 Best Movies Based on Real Life Stories:
1) Special 26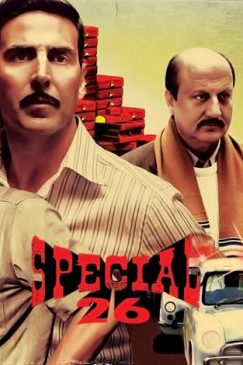 It is one of the best bollywood inspirational movies based on real life true stories. Directed by Neeraj Pandey, Special 26 showcases the story of a group of individuals who posed as CBI officers and executed a fake income tax raid in a jewelry shop in Mumbai. The incident happened in 1987 and stars Akshay Kumar, Anupam Kher, Manoj Bajpayee, and Jimmy Shergill.
2) Airlift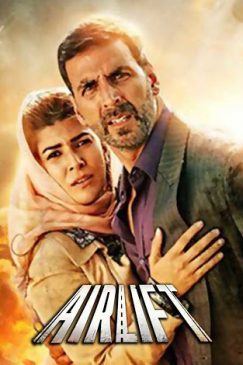 Films based on real life stories: Airlift is the Bollywood movie which is based on real life true story. Airlift is based on the biggest human evacuation in the history of humankind when thousands of Indians who were based in Kuwait were evacuated by the Indian government after Saddam Hussain invaded the country. Akshay Kumar, who essayed the role of a Kuwait-based businessman, went on to win the National Film Award for Best Actor for his performance.
3) Neerja

Ram Madhvani's Neerja revolves around the highjacking of Pan Am Flight 73 in Karachi, Pakistan. This incident took place on 5th November 1987 and resulted in the death of 20 passengers, which included the head purser Neerja Bhanot. The titular role essayed by Sonam Kapoor earned her the National Film Award for Best Actress for her performance.
4) Dangal

Dangal ('Wrestling') revolves around the extraordinary life of Mahavir Singh, an ex-wrestler who is forced to give up his dreams of winning gold for India in international wrestling due to lack of financial support. He resolves to train his future son to one-day represent India in his passion sport. But destiny had other plans. Over two decades, Mahavir's faith in his dream dwindles as he is blessed with four children, all girls. But when his eldest daughter Geeta, aged 14 and his second daughter Babita, aged 12, bash up a group of boys from the neighborhood during an eve-teasing incident, Mahavir realizes his girls have the same talent he was born with. With hope restored, Mahavir relentlessly pursues his goal of transforming his daughters into world-class wrestlers. Forcing them to train with the village boys, Mahavir inspires them to fight to win despite the odds and to go for gold, no matter what.
5) Mary Kom

Mary Kom is a 2014 Indian Hindi-language biographical sports film directed by Omung Kumar and produced by Viacom18 Motion Pictures and Sanjay Leela Bhansali. The film stars Priyanka Chopra in the lead role of the eponymous boxer, with Darshan Kumar and Sunil Thapa in supporting roles of her husband and mentor, respectively. Mary Kom depicts Kom's journey of becoming a boxer to her victory at the 2008 World Boxing Championships in Ningbo
6) MS Dhoni: The untold story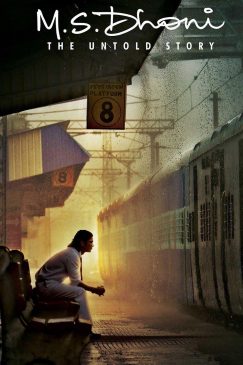 M.S. Dhoni: The Untold Story is a 2016 Indian Hindi-language biographical sports film written and directed by Neeraj Pandey. It is based on the life of former Test, ODI and T20I captain of the Indian national cricket team, Mahendra Singh Dhoni. The film stars the late Sushant Singh Rajput as Dhoni, along with Disha Patani, Kiara Advani, and Anupam Kher. The film chronicles the life of Dhoni from a young age through a series of life events.
7) Talvar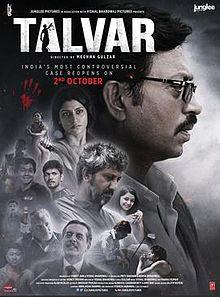 Movies based on true stories bollywood: Talvar (lit. 'Sword'), released internationally as Guilty, is a 2015 Indian Hindi-language thriller drama film directed by Meghna Gulzar and written by Vishal Bhardwaj. Produced by Bhardwaj and Vineet Jain, the film is based on the 2008 Noida double murder case involving a teenage girl and her family's servant. Starring Irrfan Khan, Konkona Sen Sharma and Neeraj Kabi, the film follows the investigation of a case from three different perspectives in which her parents are either guilty or innocent of the murder charges by the police investigation, the first Central Bureau of Investigation (CBI) probe and an investigation by a different CBI team.
Sushant Singh Rajput scene where he first sees Ankita Lokhande in Pavitra Rishta goes viral
8) Chhapaak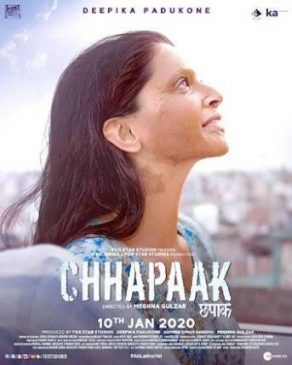 Chhapaak is one the most inspirational films or movies based on real life true stories of 2020. Chhapaak (transl. Splash) is a 2020 Indian Hindi-language drama film directed by Meghna Gulzar and produced by Deepika Padukone and Meghna Gulzar in collaboration with Fox Star Studios. Based on the life of Laxmi Agarwal, it stars Padukone as an acid attack survivor alongside Vikrant Massey and Madhurjeet Sarghi.
9) Batla house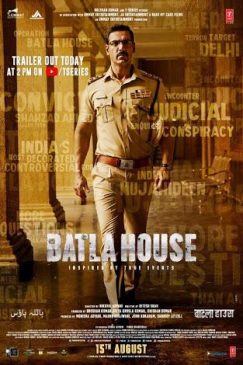 Batla house is based on true real life stories and inspirational story films. Starring John Abraham in the lead, this film is based on Operation Batla House, which took place on the 19th of September, 2008. The encounter was led by the Delhi Police against the Indian Mujahideen terrorists. However, the whole incident turned out to be highly controversial as the police were accused of carrying out a fake encounter.
10) Kesari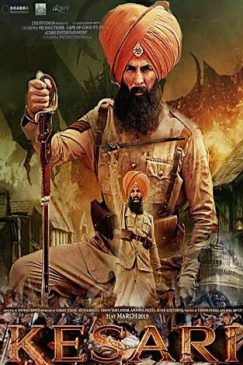 Films based on real life stories: This Akshay Kumar starrer is based on the historic Battle of Saragarhi, which was fought between 21 Sikh soldiers and 6000-10,000 Afridi and Orakzai Pashtun tribesmen in 1897. This battle went down as the bravest and greatest last stands in military history.